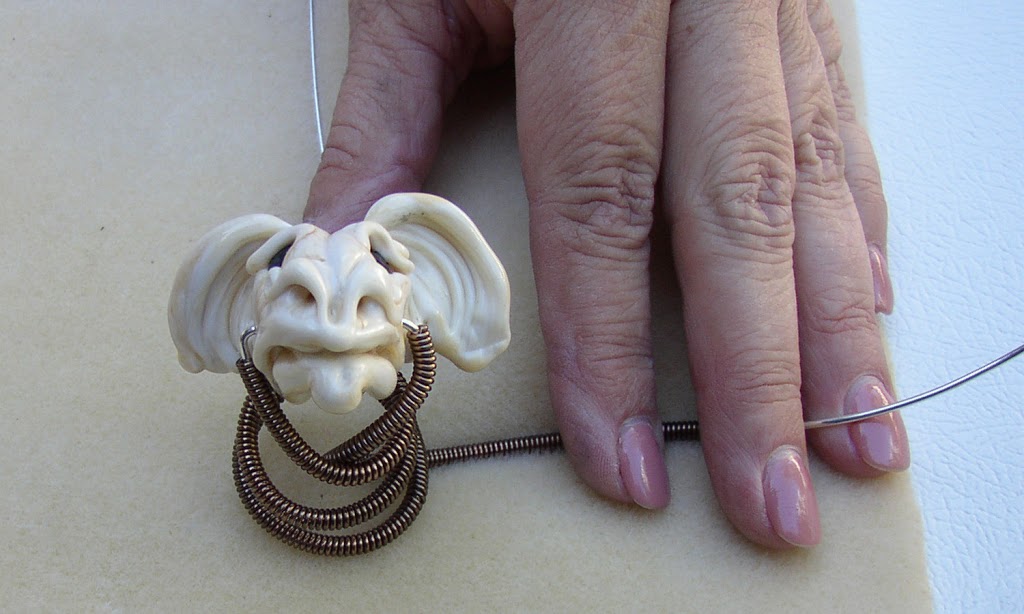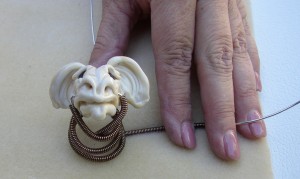 There's something new on my calendar for 2010, a retreat just for Art Jewelry. Since my design preference falls somewhere between
more is more
and just plain
over the top,
I am really excited to be participating in a retreat where those qualities are valued. Check out
Adorn Me!
– classes, events, instructor line up and venue – wow! There is so much exciting on the schedule and it will be held at a brand new hotel with off season rates (read more money for jewelry supplies).
I am teaching four classes: Berry Leafy Bracelet; Knot Bead Pendant; Capture the Dragon: Engineering Sculptural Lampwork; and Fantasy Flower Pendant (or pin). The kits are optional, so if you have a burgeoning closet of wire, beads, and findings, you can bring your own. For classes with specialized beads or findings, the unique items will be available for purchase; in other words, you bring the basics and you can buy the hard-to-find items at class. A retreat should be just that, a place to relax, be inspired, add skills to your repetoire and enjoy. With a broad selection of classes both day and evening, an expo for shopping and time to visit and show off your creations, Adorn Me! is something to look forward to.