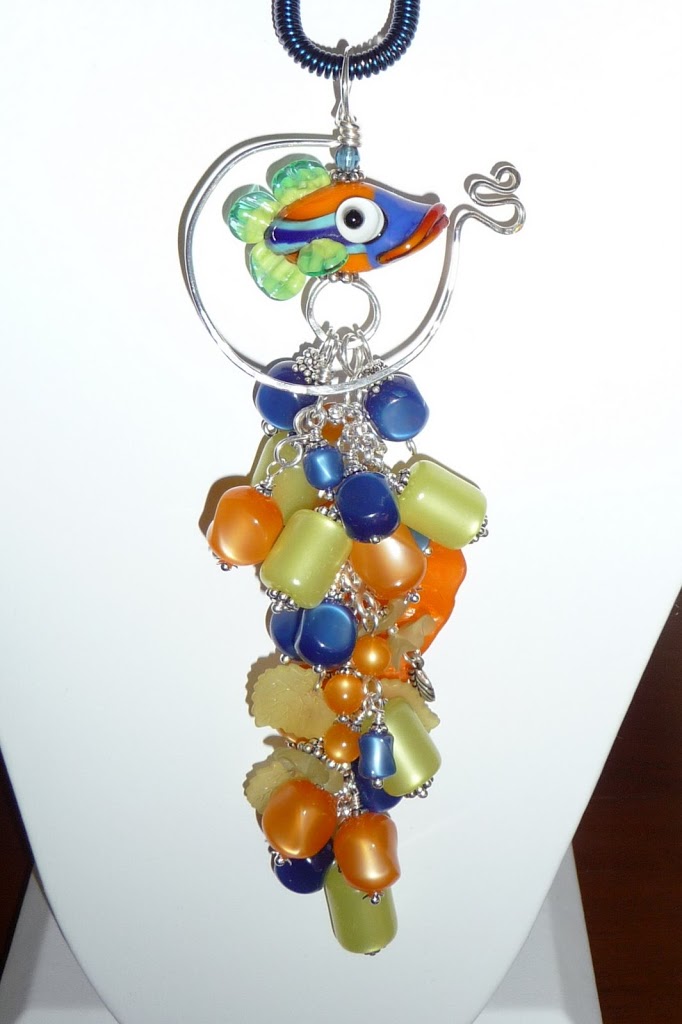 Some days it seems like there is not enough time to do all the things you love. My list is long. I need to make things. I want to share my thoughts about the things I create. I'm enthralled with an internet filled with blogs; can you ever get enough? Blogs about creating – wire, beads, knitting, spinning, all sorts of crafting. Blogs that track back to the beginning of a craft: before knitting, before spinning, before dying and processing, all the way to fiber on the hoof. This morning I watched on the lambcam as twin goats were born, talk about taking it back to the beginning.
All it takes is time. Away I go down the rabbit hole, linking along from blogs to etsy to flickr to youtube, paypal, download and go around again. If it has color and texture, I am so there. If I can click there from here, I am so there. I am working on parceling out my precious time so I don't disappear down the rabbit hole. Family and friends begin to wonder what happened to me although their first clue should be frequent emails with links and photos from my wanderings. My bench gathers dust and my pliers sit idle. I haven't posted or updated in ages although I excitedly seek out my favorite aritsts who do.
Knowing how much I enjoy a well written update or new photos from a favorite artist, it is my goal to be in that flow; not just to watch and admire from the sidelines. Here's a bit of new work for you to take a look at. This necklace features a lampwork fish by Cathy Lybarger of Aardvark Art Glass I have used lots of Lucite beads in the fringed tassle to manage the weight of the necklace and because they wisper so nicely when you move.