If only growing a fine art jewelry business were as simple as putting a seed down, covering it with soil, and keeping it watered! Growing my own art business has taken years of learning, trial and error, and loving my work enough to keep at it.
More than two decades making art has taught me some things (to put it mildly). I'd like to share a few discoveries gleaned from life experience.
Build your body of work
It can be hard to do this when juggling a busy life, but the more you make art, the better. With a variety of pieces at your disposal, you have lots of options to work with for shows, events, galleries, and your website.  It's important to have enough work to keep galleries supplied with a changing inventory. Customers and collectors are always looking to see what's new.
Without a large enough collection of work, it's hard to get placed in galleries, shows, or even sell things online. Because of this, it's a priority for me to put committed studio time on my calendar. During those hours, I work on pieces for upcoming events and projects that are calling to me.
Get critiqued
Making art alone might be necessary, but there's real value in having a resource like a mastermind or art group that meets regularly. Having the input of other artists can stretch you, provide you with honest feedback, and create opportunities to learn from what others are doing.
If you don't have a group, I like to participate in magazine and blog art challenges that use themes. I also love looking at all the winners for ideas and comparisons. You can apply to juried art shows and events for feedback on your art.
Choose venues that are consistent with your art
In my experience, the venues you choose helps to create credibility and support for your pricing. If an event is carrying other artists whose pricing is similar to yours, chances are good you'll do well there.
Because I have a fine art jewelry business, not every venue is a good fit. I tried street fairs and, although they were a lot of fun, only my earrings sold at events like these. The same is true for galleries. When you're looking for placements, take a good look at the other work they're carrying. Not every gallery wants the price point you're in.
If you're not finding venues near you that are a good fit, focus your efforts online and e-commerce to find your people. The online world gives you a much broader audience—whether you're on etsy or have your own website.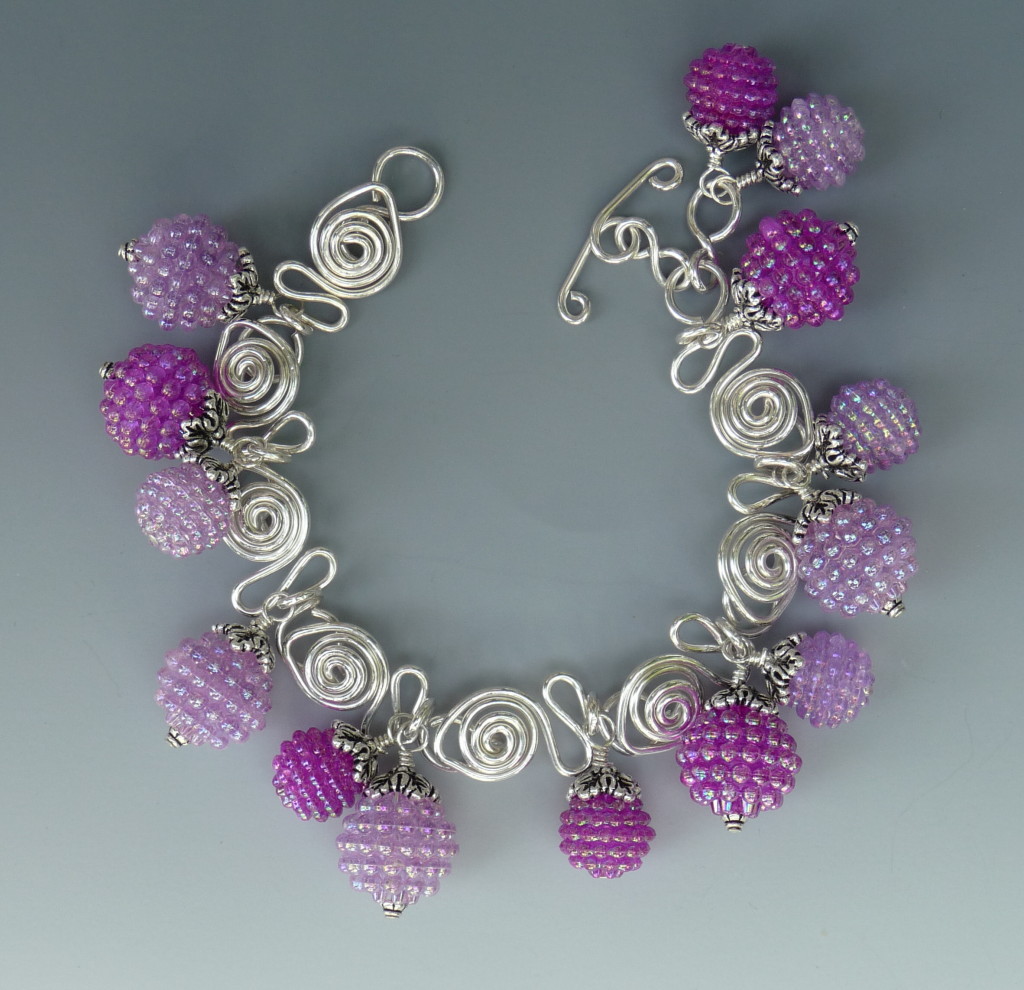 Hold your head up on your pricing
Pricing is one of the very hardest things for artists. I once heard a description about why professionals get paid what they do: their income is a reflection of the time they spent learning their skills. When it comes to pricing your art, it's not just the value of the materials. Whether you're a surgeon or an artist, it takes time to develop and refine your skill.
People want a beautiful handmade item, but they sometimes balk at a handmade price. In the US, we get handmade things cheaply because of inexpensive labor in other countries, so we don't always realize the level of skill we're consuming.
Interestingly, when talented artists are new to the business side, they under-price their work—and it doesn't sell. Buyers know that it should be priced higher as art. How can art cost that little?
I try and reflect my high-end pieces with an art price. Hold your head up and know that you're creating art. Your art is worth a price that reflects your experience and skill.
Create a body of work in a range of price points
Once your pricing is solid, offer a range of items in your style. If people aren't ready to make a commitment to a big, expensive piece, give them an entry into your work and style.  My best impulse-item is earrings. Other artists use greeting cards and prints. The key is offering simpler pieces that involve less time and work on your part, but still spark customers' enthusiasm.
When you do this, be sure that the lower-price items are still something you love to make. If you don't like it or you're not sold on it, that energy "reads" to buyers and the items won't sell. I've tried strictly-based affordable, but if the energy or the interest isn't there, the pieces (and sales) fall flat. Make all your work from love, rather than strategy.
What do you think?
These are tips based on my own experience in my fine art jewelry business. Do you make art—or buy art? What insights have you learned along the way?