Of all the things you can create fine art jewelry with, I love
lampwork beads
the best. Forged in the flame of a torch (a "lamp"), these intricate sculptures take hours to create as the artists melts on layers of colorful glass filaments. In this post, I want you to see a sneak peek of the collected creations of my favorite lampwork artists that will inspire my next projects. With twists of wire, these will soon be wearable creations.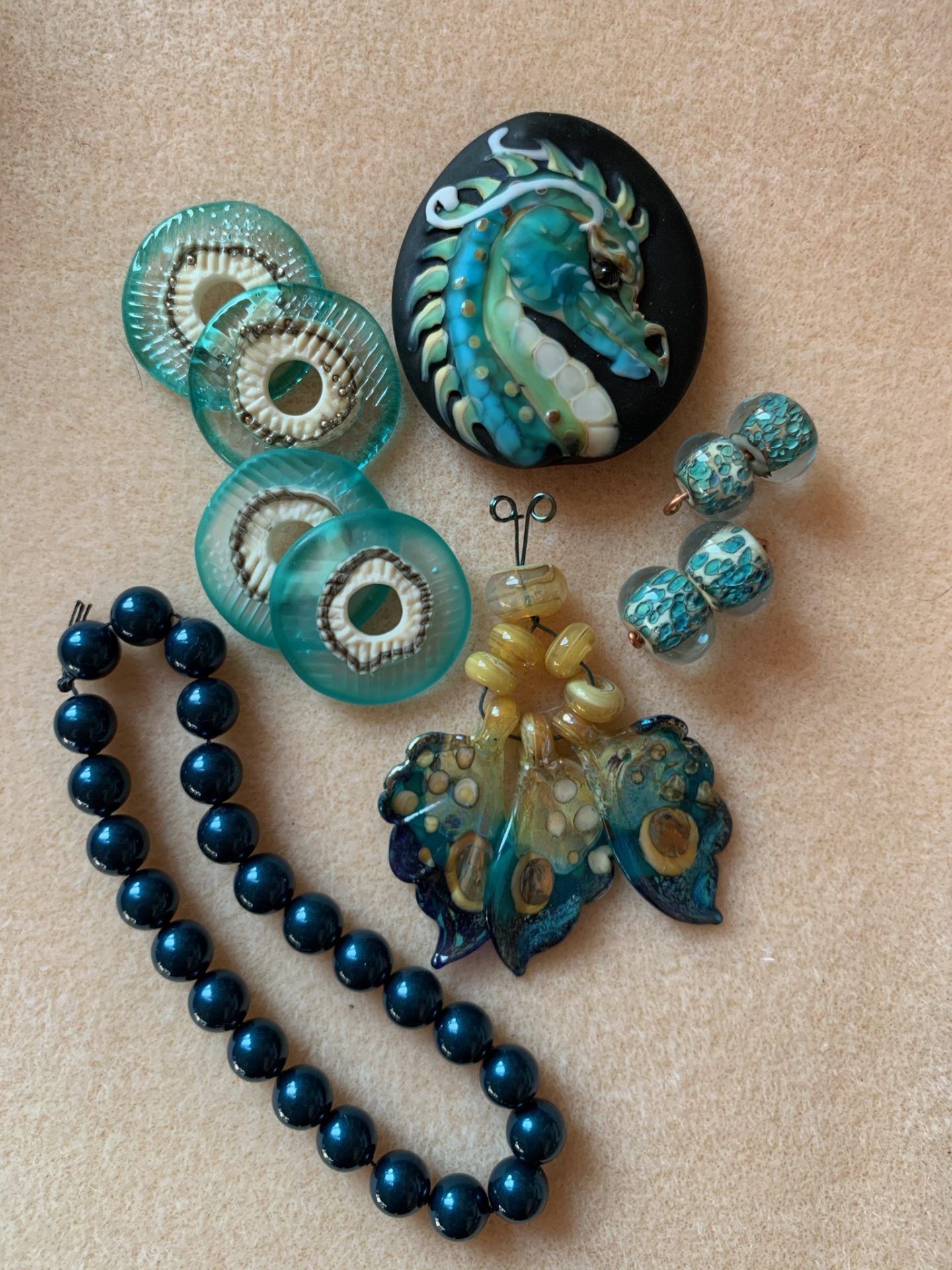 When I'm designing a piece of jewelry, I usually start with the focal piece and allow its design and colors to inspire the palette of colors, shape, and textures.
For this future piece, I've pulled in colors like black, blue, gold, white with iridescent Swarovski pearls, disc and accent beads by Stephanie Dieleman. Butterfly wings and accent beads by Kim Snider.
Tammy Mercier
's animals often include uncommon colors that are fun to pair creatively with other materials. In addition to brown, these bears have blues, greens, pink, and aqua (and the sweetest eyes!).
With these creative colors as inspiration, I've paired one of them with green beads that include materials as diverse as chrysoprase, fluorite, frosted glass, and Lucite. I have almost as much fun deciding what color wire to use to compliment the focal piece and different color beads.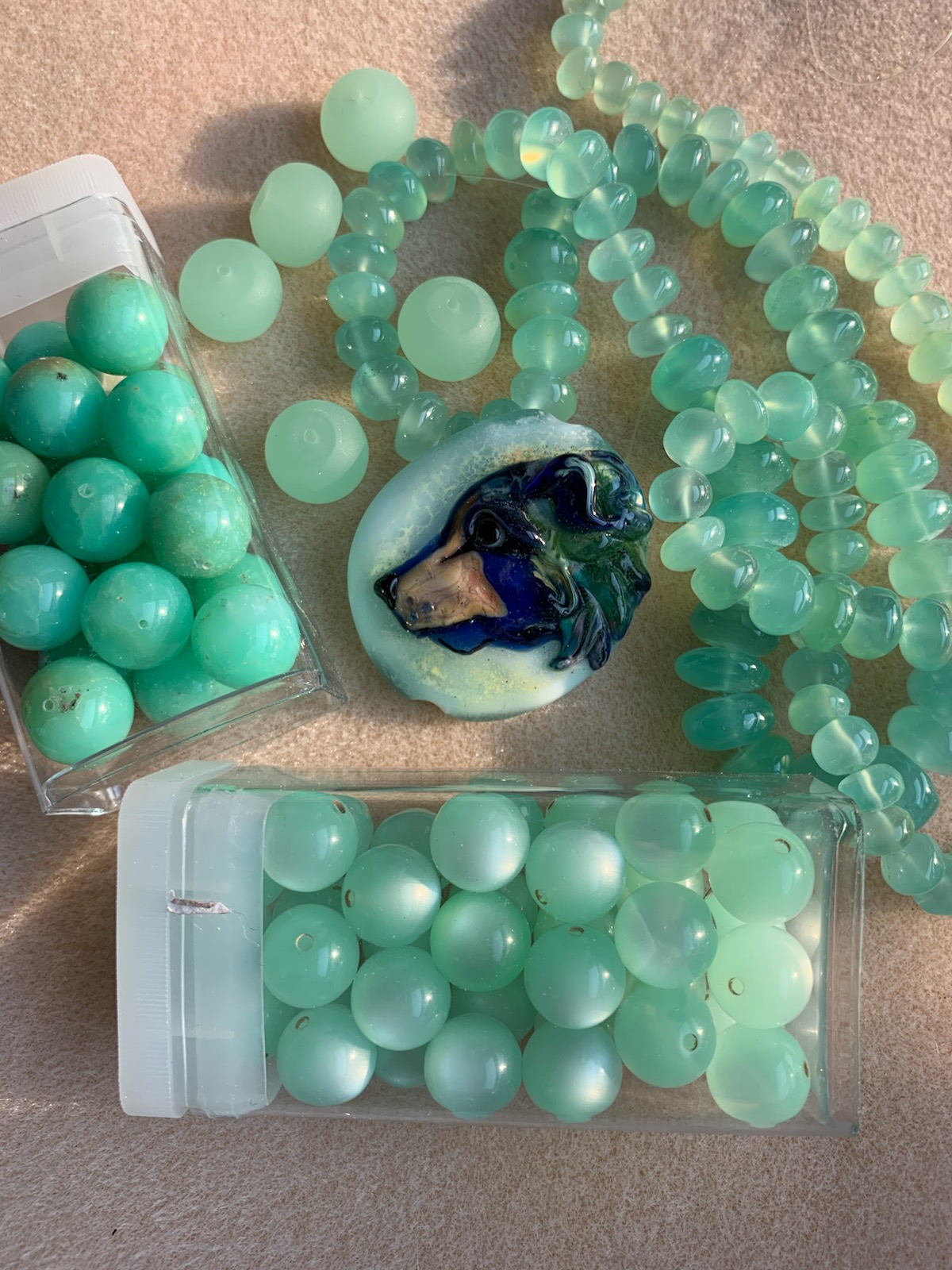 When designing a piece, I tend to work monochromatically (within one color) or shades within one color. This allows a dramatic focal piece to really stand out. To add interest, I use unexpected textures like buttons, shells, feathers, fiber, or found objects.
Stephanie Dieleman's work is new to me as of this year. She made this intricate glass fish with its comical expression. The red bee is by Keri Fuhr Keffler. Together with pocket watch faces and metal buttons, I can't wait to bring some new creations into bee-ing.
The colors and details in this green owl are just stunning. Over the years, I've collected many of Keri Fuhr Keffler's owls because I just love their expressions and faces. I've paired this owl bead with butterfly wings by Kim Snider and dainty disc beads from the bench of Stephanie Dieleman.
Having designed art jewelry for many years, I find it interesting what catches my eye and how it shifts over time. My taste has changed from when I started, and I have a more critical eye than I did early on. In the artists I buy from too, I've seen how their skill and tastes shift over time.
I hope you've enjoyed this peek into my stash and works in progress! If you're not following me on social media (Facebook and Instagram), please do for my more spontaneous snapshots of works in progress and an occasional farm photo!