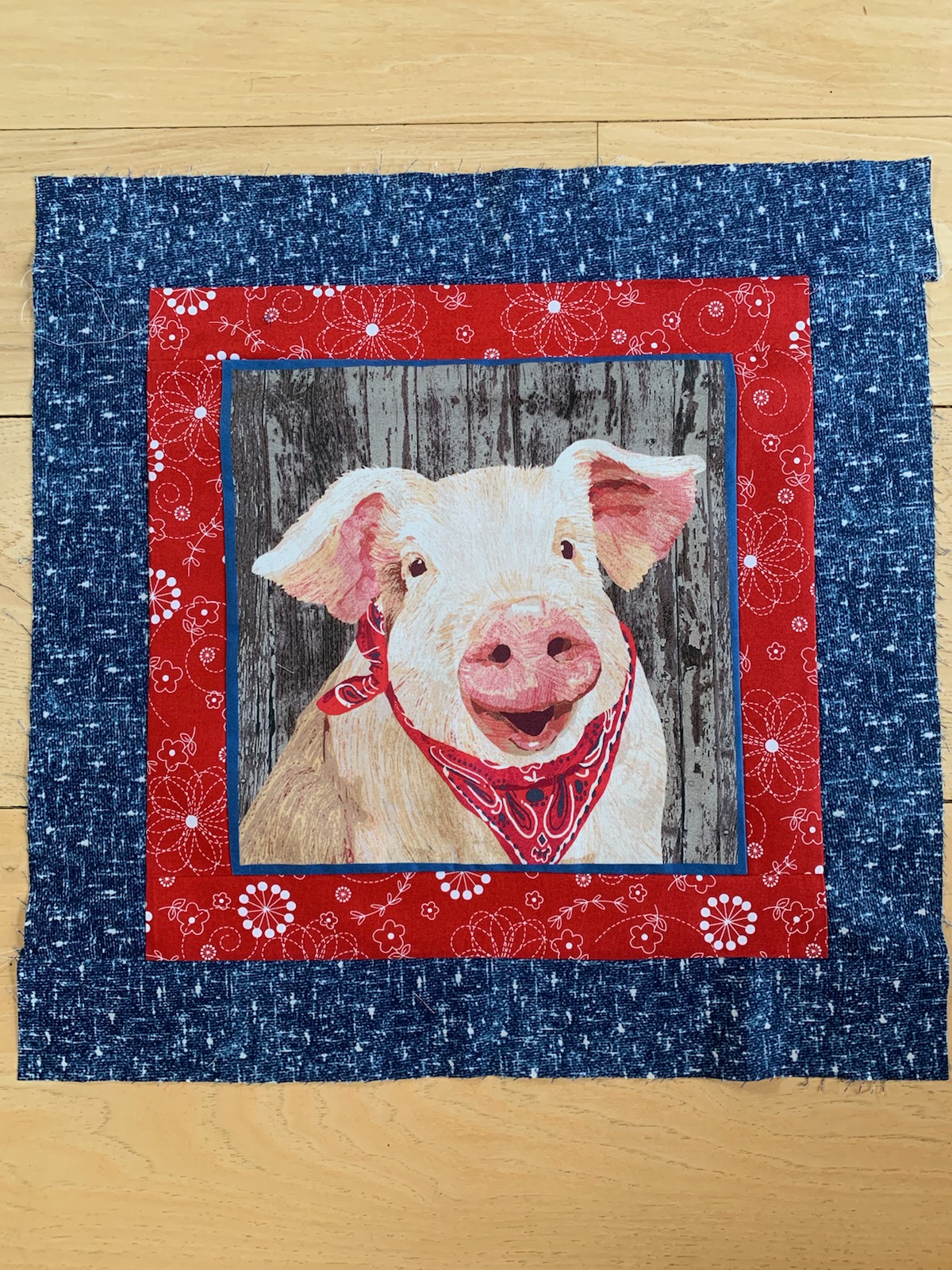 No matter how creative you are, there are always projects that don't get enough attention. I was thinking about this the other day and wondered: If I had time for a project, what would I work on next?
Box of Rain
My friend Laura likes to do art that's inspired by lyrics. Great minds as they say, my idea for one of my passion projects comes from a song by Grateful Dead.
And it's just a box of rain, I don't know who put it there,
Believe it if you need it, or leave it if you dare.
And it's just a box of rain, or a ribbon for your hair;
Such a long long time to be gone, and a short time to be there.
I got started on the piece I've entitled Box of Rain a while ago. I love the idea and have lots of notes and plans for how to put it all together. It's one of those projects that got more complicated as I worked on it, then I ran out of time. If I had a day to work on a project, this would be one of them.
Halloween punk
Just looking at this collection makes my fingers twitch for the wire tools to get creating. I've been collecting these Halloween punk items over time and want to create jewelry, tiaras, you name it. Everything is in a black-orange-and-bone theme from the skulls, wings, and spider charms to wire in ivory, glow in the dark, and black.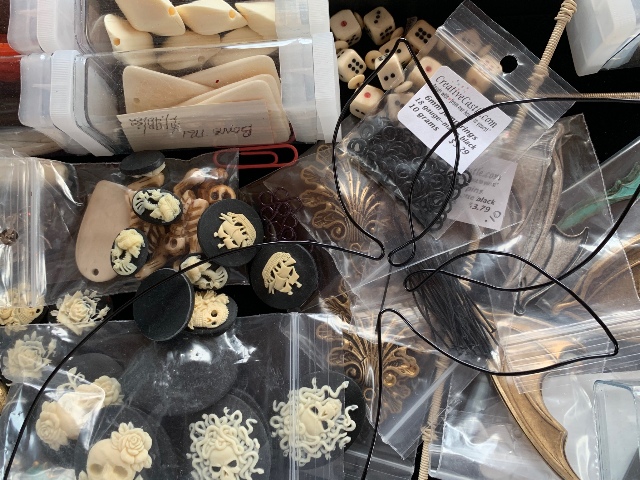 Future tiaras
My desire to deign every person queen of her domain lives on. What started as a one-time project for a children's party has turned into an official part of my creative repertoire.
As evidence, you can see this box of pre-made tulle puffs, headband, and crown wires poised for inspiration to strike.
The pig pillow
This spring, I imagined a farm-themed quilt with bright-red bandanna print and denim colors. This pillow was an homage to that idea. Last week, I finally pieced it and realized that I may not have left enough seam allowance. So there's more jury rigging in my future before I can sew the back on and stuff it.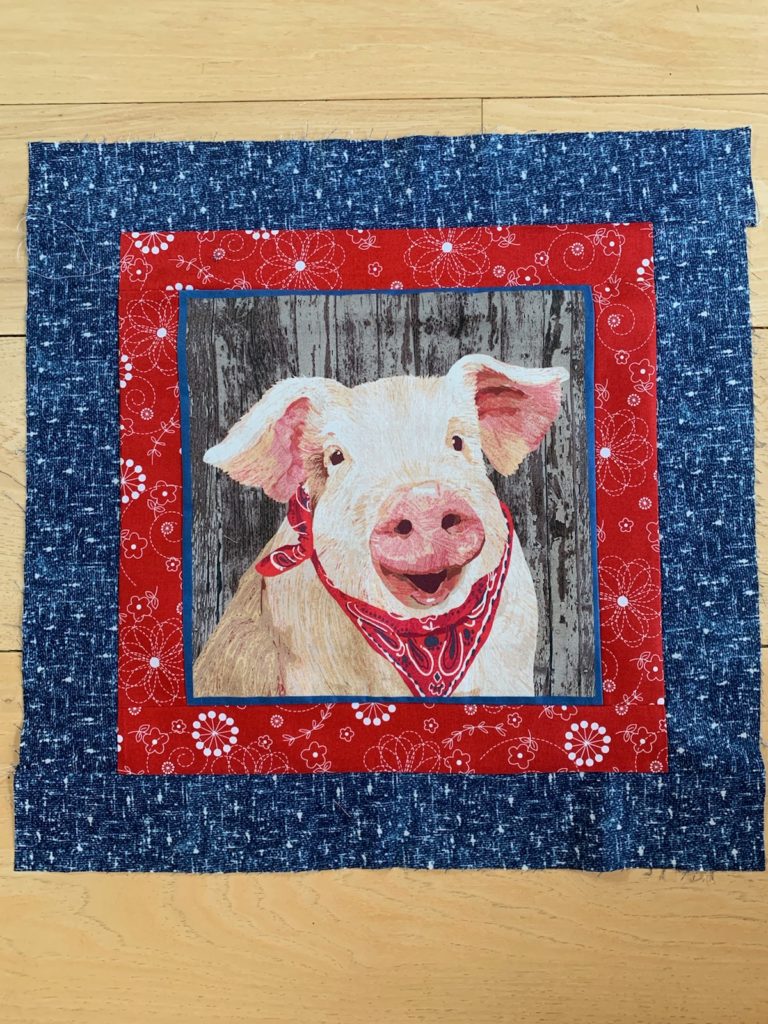 If I had more creative time, I'd start with these projects. What projects are sitting on the back burner of your creative hearth?