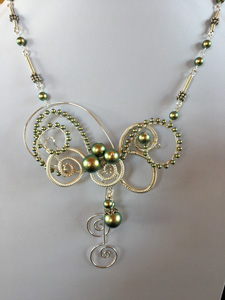 Success!
The advanced wire class I taught last month was a great success. I really enjoyed planning it and getting ready, but seeing those nine people actually use the materials was the most fun of all.
My overall goal was for participants to practice making design decisions throughout the class. I call this "artist's mind" or "designer's mind". Instead of creating carbon-copies of the samples I made, I wanted each participant to make choices about what they liked or felt inclined to do based on the concepts I presented.
The advanced steps I included were multiple elements on a single wire, including "wings", coils, eyes, and anchors some with pearl or rhinestone chain embellishments—all leading up to an abstract pendant or focal piece—but combining those elements was up to the participants.
Making space for inspiration
We all remember being a kid, copying the exact tree or flower our teacher drew on the board. While that has its value, it's the opposite of my approach for this class.
It's a good practice for artists to try completely new things that get them out of their routine. In fact, even getting a little uncomfortable or frustrated can be useful in the creative process. Stretching your "designer's mind" is one of the best ways to find new inspiration in your art.
This concept comes from my experience as a participant in an art master class. The instructor, NanC Meinhardt, taught us to be curious. In the process of creating a piece, she urged us to "try it" any time we found ourselves thinking, "I wonder what would happen if…" Over and over again, I've learned that this curiosity and open-mindedness creates space for creativity to strike.
One of a kind
One of the best parts of teaching technique—instead of a project—is that every artist gets to learn new principles that lead to unique, one-of-a-kind creations.
I thought you'd enjoy taking a peek at the variety of creations from students trying these techniques. As you'll see, all of them are works in progress and in different stages of completion. However, if you look closely, you can see the ideas and class concepts repeated throughout.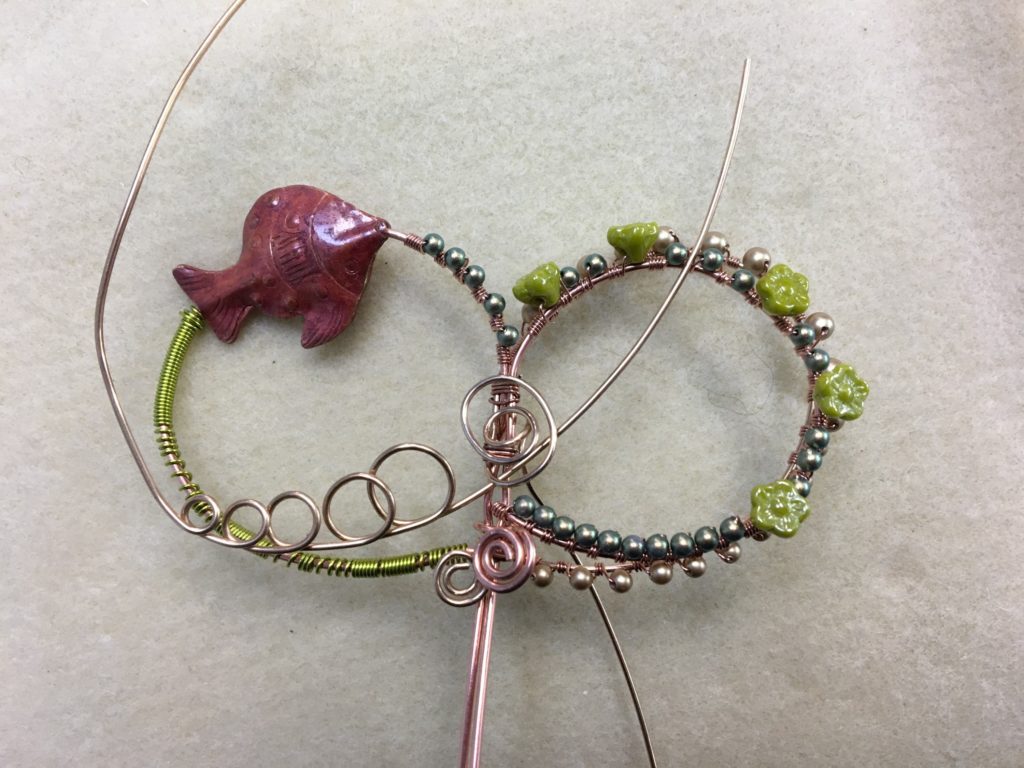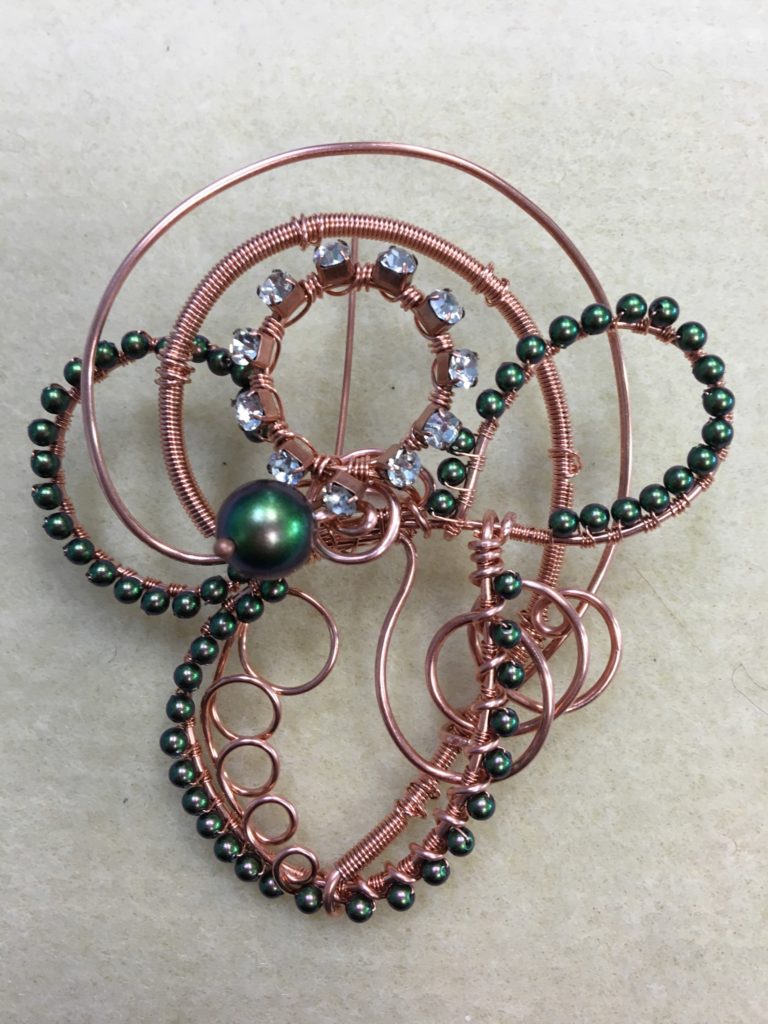 Different metals, colors, and embellishments all spring from the same concepts! I am really proud of my students—they persevered through those moments in the process when you wonder if the "spaghetti" tangle of wires will ever take shape. I'm also grateful for Creative Castle in Newbury Park, CA for creating the space for the class to happen.
If you happen to have been in the class, I welcome you to comment below about your work and process behind it.