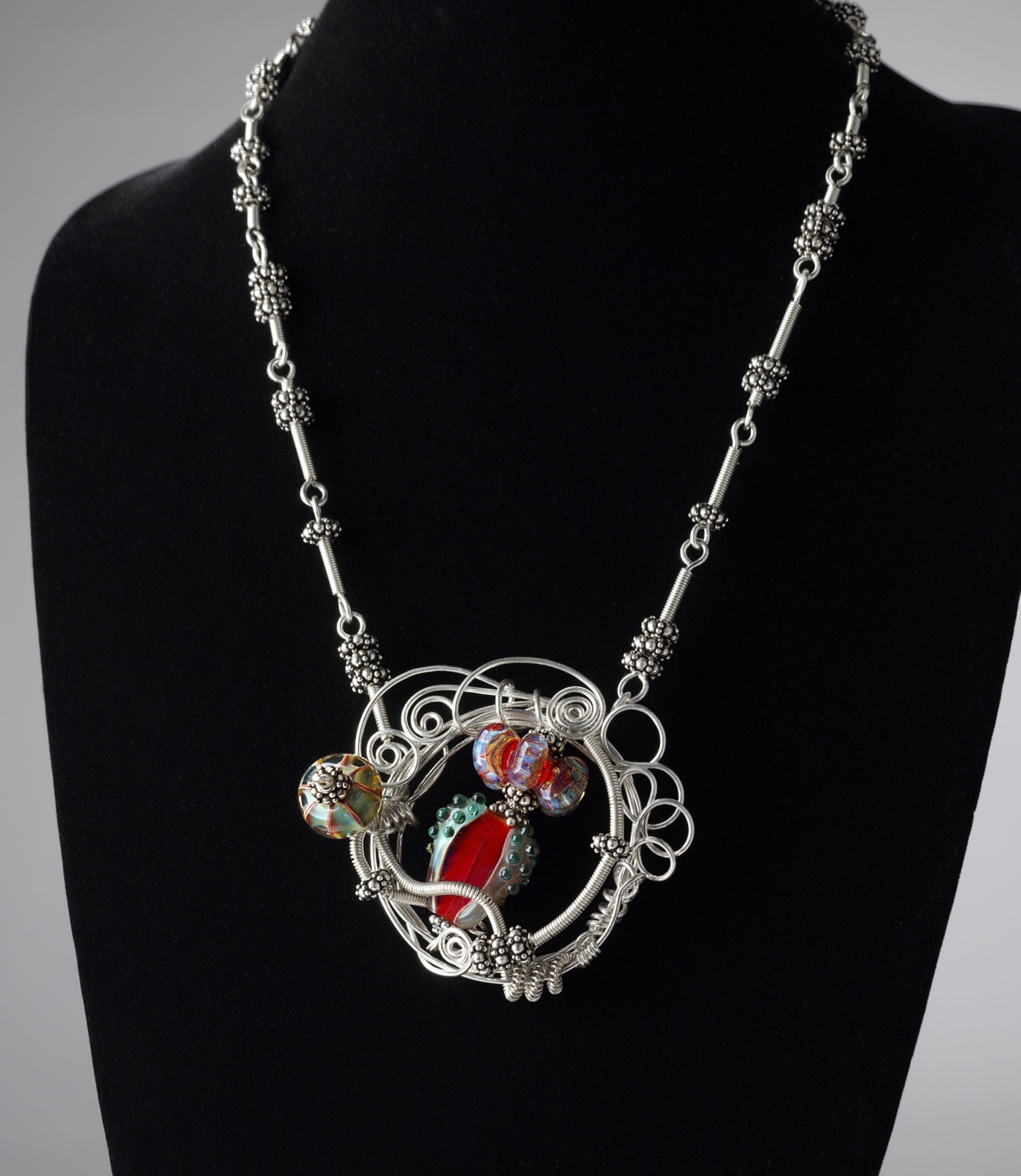 Ninsun was a Sumerian deity whose name literally translated is Lady Wild Cow. She was an earth goddess and mother of Gilgamesh, a mythical Mesopotamian king and the divine power behind the qualities the herdsmen hoped for in their cows.
Having recently moved to a rural location and finding my art intertwined with our life and our livestock, it seemed right to create a organic piece with "pods and seeds" for the goddess who represents them.
The art glass focal beads by Gail Crossman Moore are set in free-form dimensional wire work. To balance the weight of this dramatic setting, beads are strategically placed at the back of the piece, creating a counter balance that falls gracefully down the wearer's back. Simple, asymmetric links relate to the setting while allowing it to be the primary focus.
A breastplate is a device worn over the torso to protect it from injury, as an item of religious significance, or as an item of status. A breastplate is sometimes worn by mythological beings as a distinctive item of clothing.
Including accents, the full focal area is 3″ x 3 1/2″. Necklace/chain length adjusts 22-23″. Counterbalance hangs down 2 1/2″ down the back.