I've been dabbling in fashion for fun lately, making vision boards for my own personal style. In the process, I recalled that Pantone–one of the key drivers of trends in home decor and fashion–chooses a color of the year.
2018 color of the year: Ultra-Violet
Although this shade of purple doesn't show up a lot in my work, I was surprised to see so much of it in my art and my space when I looked a little more closely.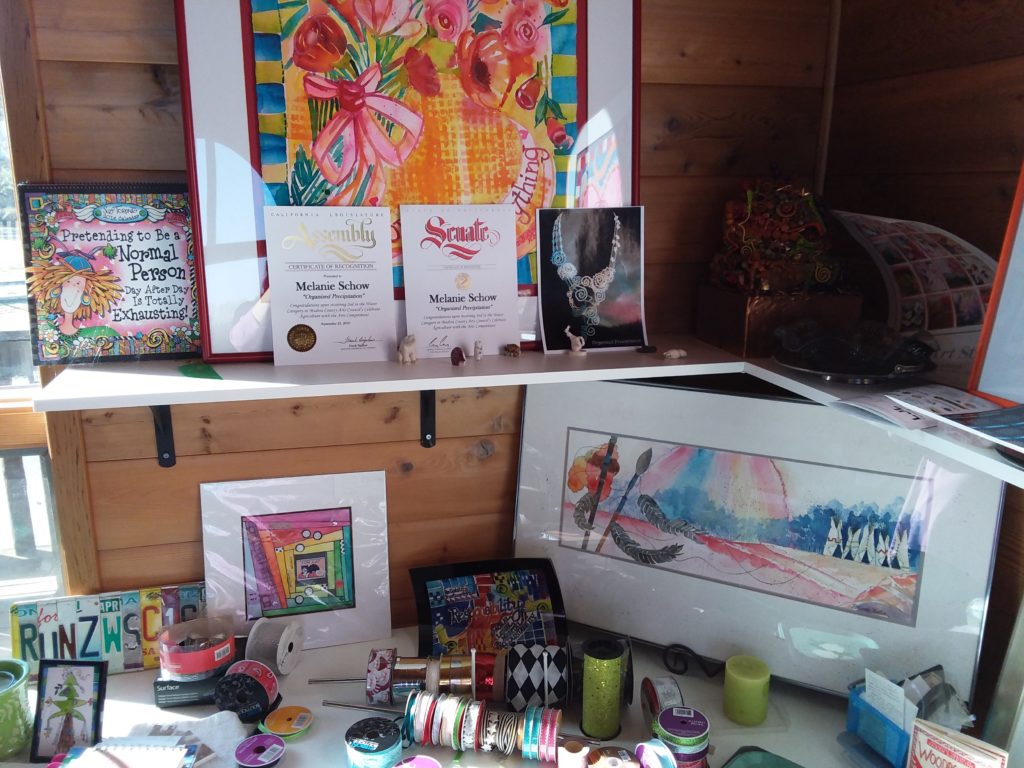 In this snapshot of my studio work desk, you can see traces of this shade in the artwork I look at every day.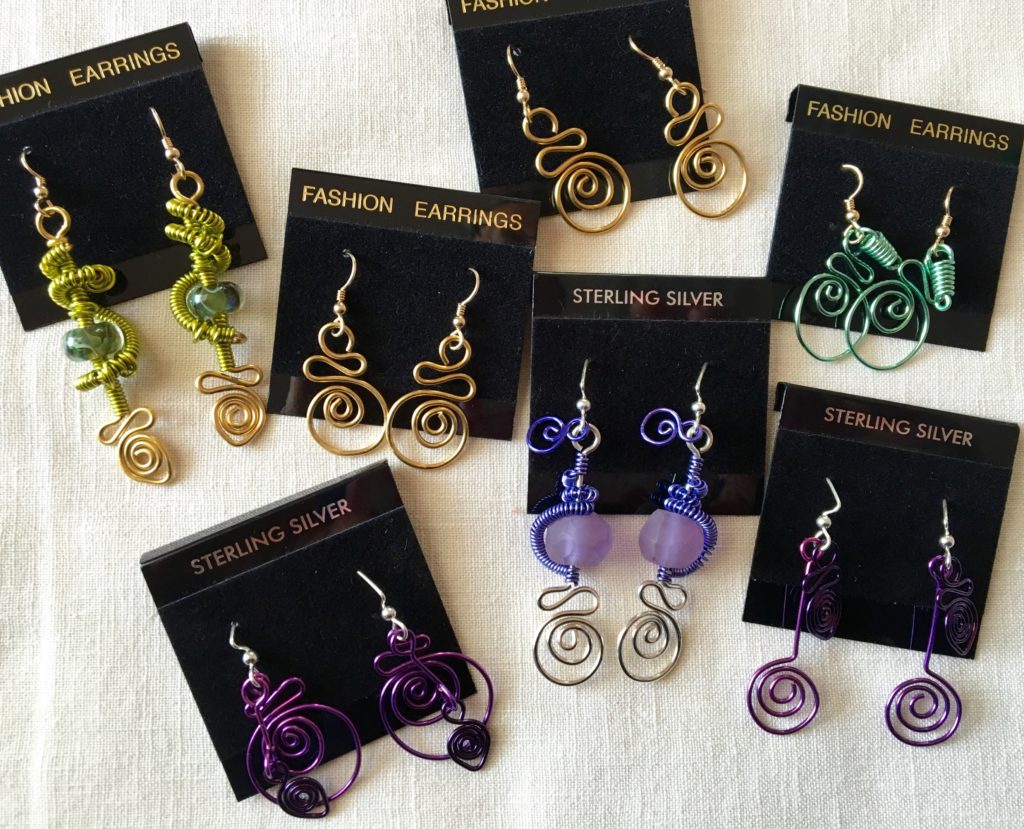 A collection of fun earrings–three of them in dark purple.
Who wouldn't want a tiara in shades of violet? Butterflies and tulle in purple make this Goddess of the Garden crown all the more royal.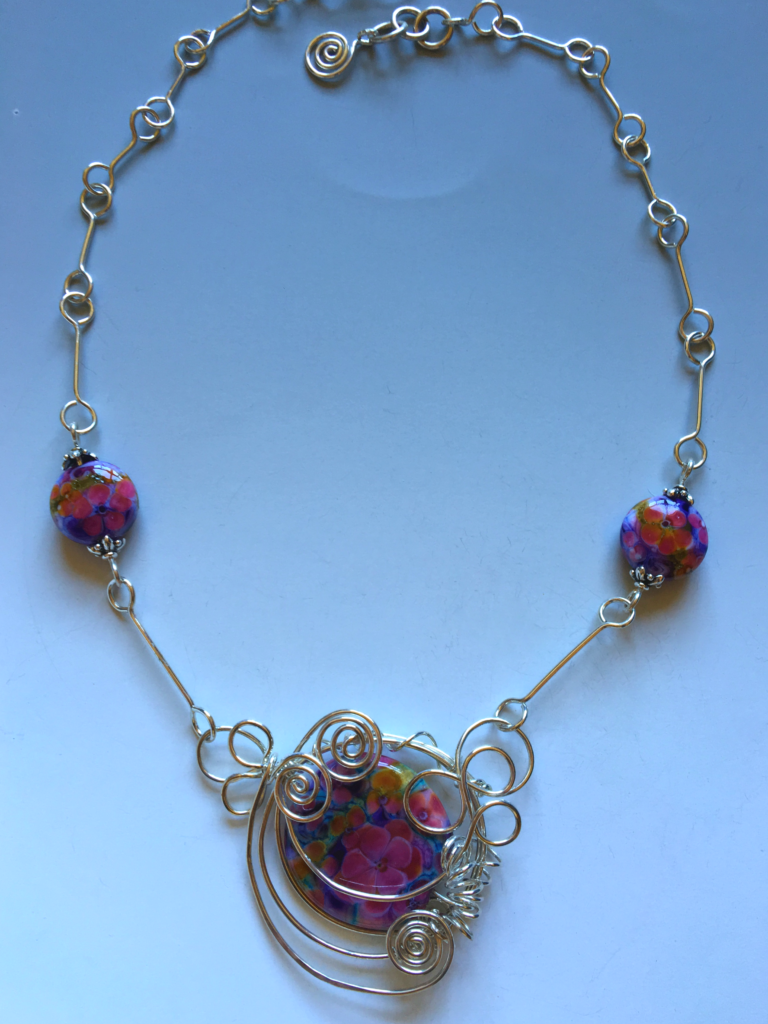 I love these floral lampwork beads with accents of purple.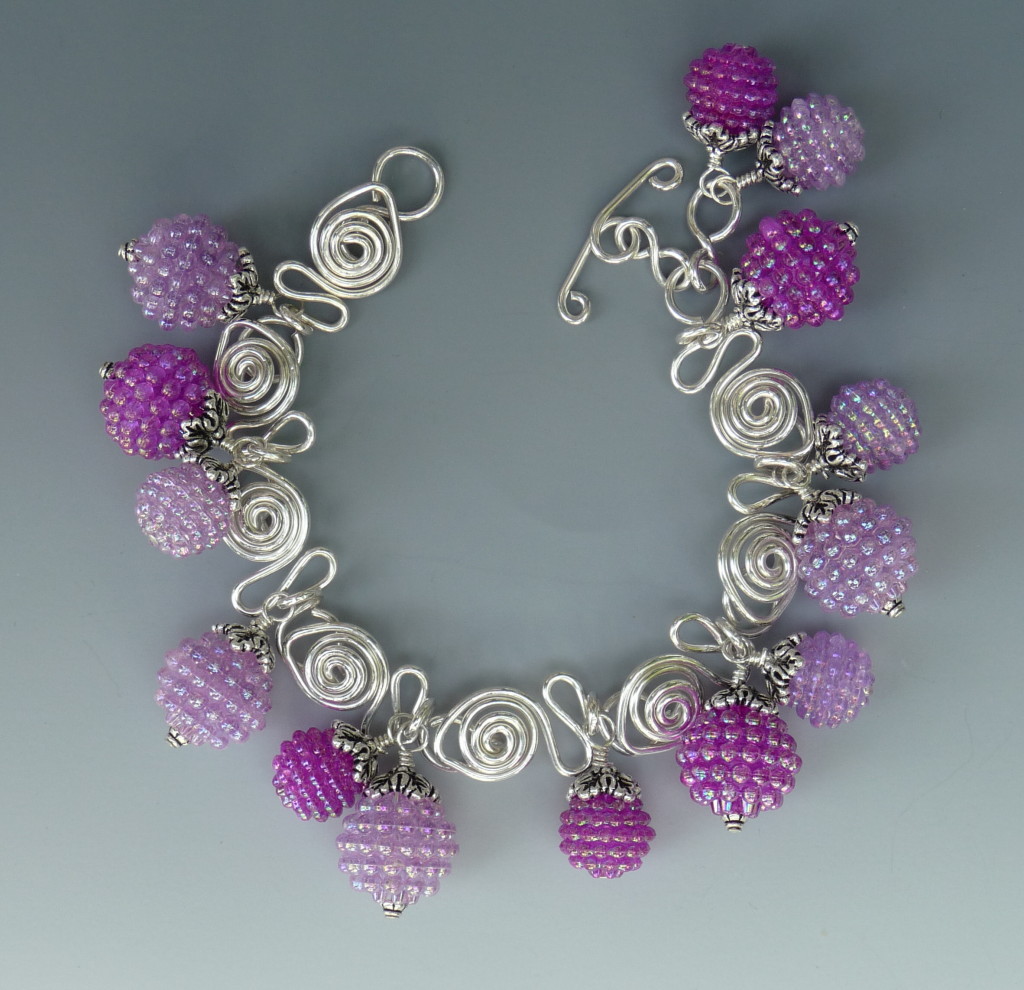 Fresh berries, anyone? Although this shade is a little pinker than the official Pantone color, the darker beads are on the same blue-y side.
By far, the most dramatic piece is this necklace of sparkles and coils in ultra-ultra violet!
Although I'm generally not a trend-follower, almost every color in the rainbow sparks new ideas and inspires me to create. Rumor has it, Pantone's colors in 2019 will be bold and juicy (think raspberry and mango). Who knows what art it will inspire!