Every artist needs her muses
Kathleen Mattox and Laura Fraedrich are local artists and friends of mine who met years ago in a class and continue to encourage each other's art-making. This fall, they got an inspired idea to do a themed show called Baker's Dozen at Kathleen's gallery, Mixed Messages in Sanger, CA. Each each of them showed thirteen different original artworks featuring animals.
I got so excited about their idea!
Lampwork art glass animals are some of my favorite beads of all. I went through my mental list, thinking, "I bet I have…" As luck would have it, I did! Although the goal of thirteen pieces seemed like a stretch, I thought it would be fun to try to achieve it. I was even more excited when Kathleen agreed to let me participate and show off these art glass animal pendants.
Creativity under a deadline
A lot of artists work well under a deadline, and it's definitely the case for me. I got together twelve pendants and necklaces–and one sculpture–at the last minute. Yes, I literally ran in the last few the morning the show started. It was a great challenge. My menagerie of glass animal pendants includes more-or-less exotic creatures including a unicorn, dragon, hippopotamus, otter, mouse, two owls, chicken, four cats, and a dog.
Laura's paintings and Kathleen's collage paintings are beautiful and creative. They did an incredible job with the show, two events, and included animal-themed cards, bookmarks, tote bags, and other accessories for sale. Kathleen also participated in Inktober and drew a different dog breed every day. It is so fun to be connected with such prolific, talented, and collaborative artists.
The bakers' dozen of art glass animal pendants I created
Here's a glimpse of the show and all the glass animal pendants and necklaces (plus a sculpture) that they inspired me to create!
My pendants and necklaces in the center island of the gallery.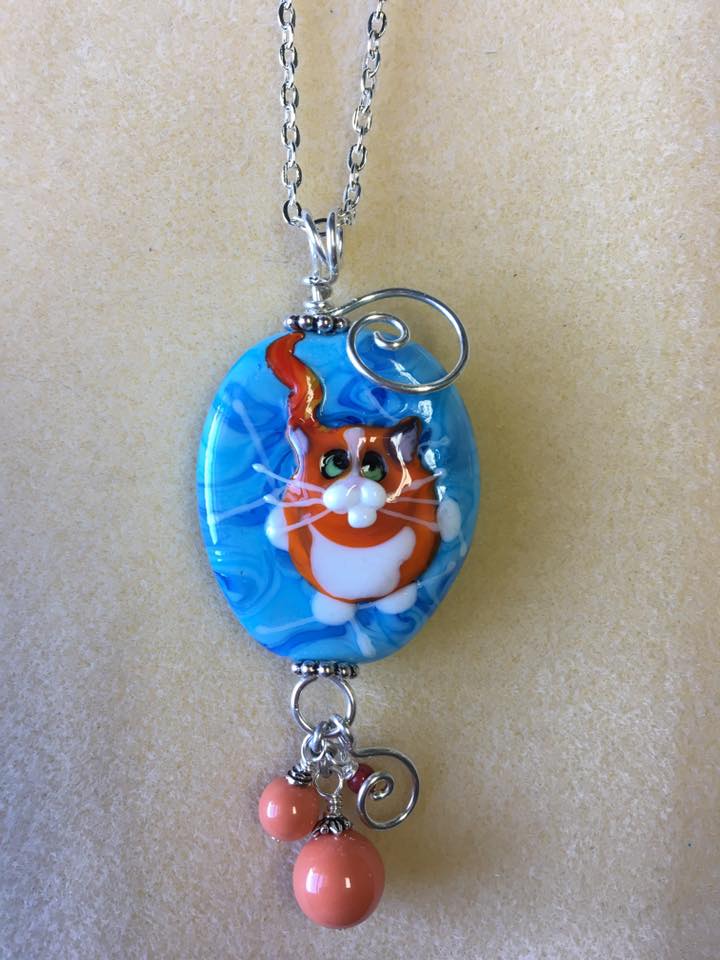 One of the four baker's dozen kitties.
The other three hilarious cats.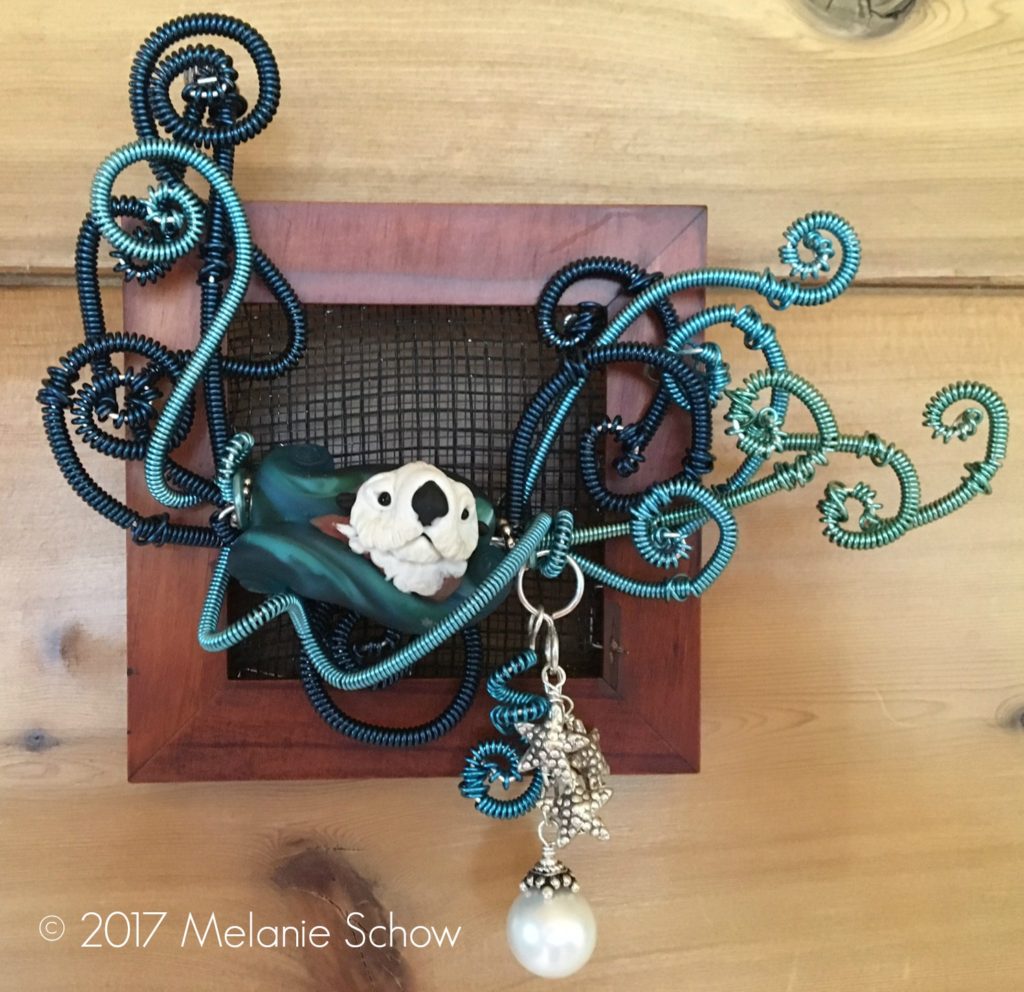 The otter sculpture.
The whippet pendant… or is it a greyhound?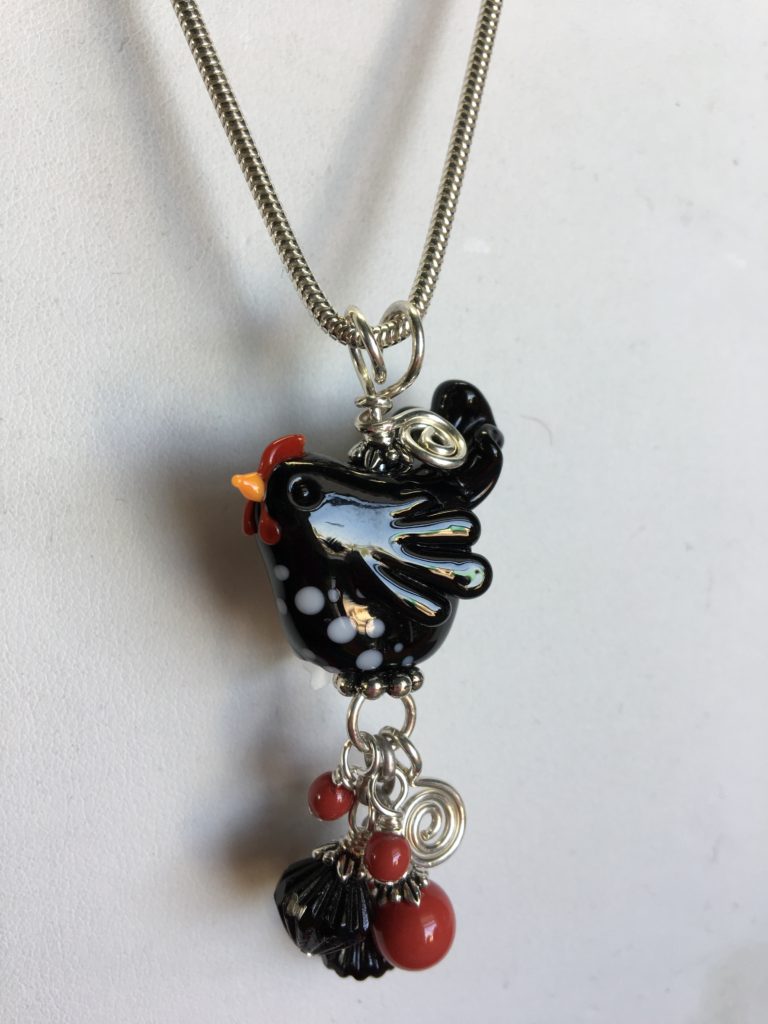 Who are you calling a chicken?
I'm pretty sure this is the cutest baby hippo ever.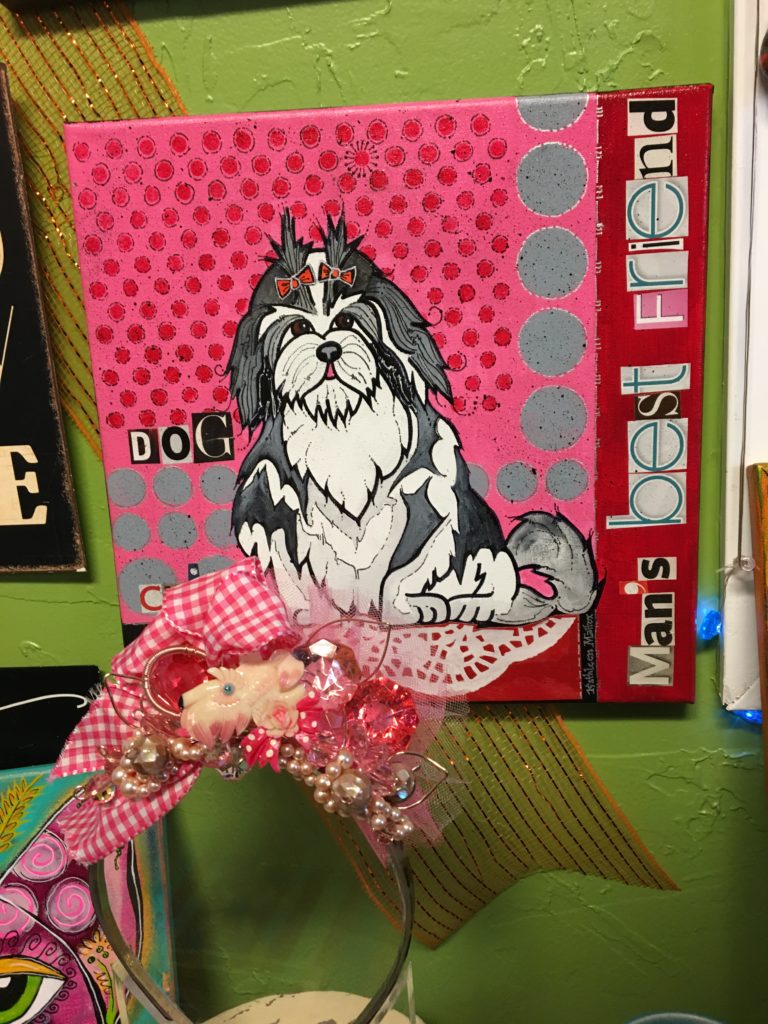 Of course, I had to add a tiara, but Kathleen's dog painting is incredible!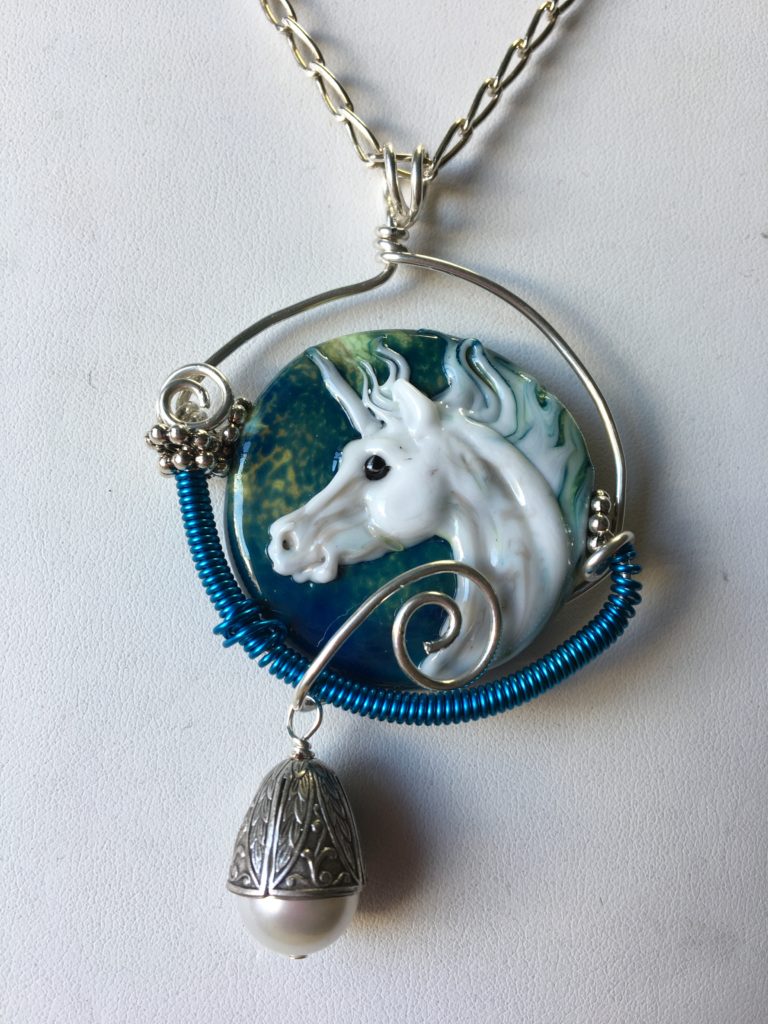 And finally, the glass unicorn!
Many of these pendants will be available for purchase when the show ends on October 31. Please feel free to let me know if one grabs your fancy. It was a great project, and I'm glad to have art friends who inspire and challenge me!