Art glass pendants galore
As the holidays approach, I'm turning out lots of fun and colorful glass pendants using lampwork focal beads from some of my favorite glass artists.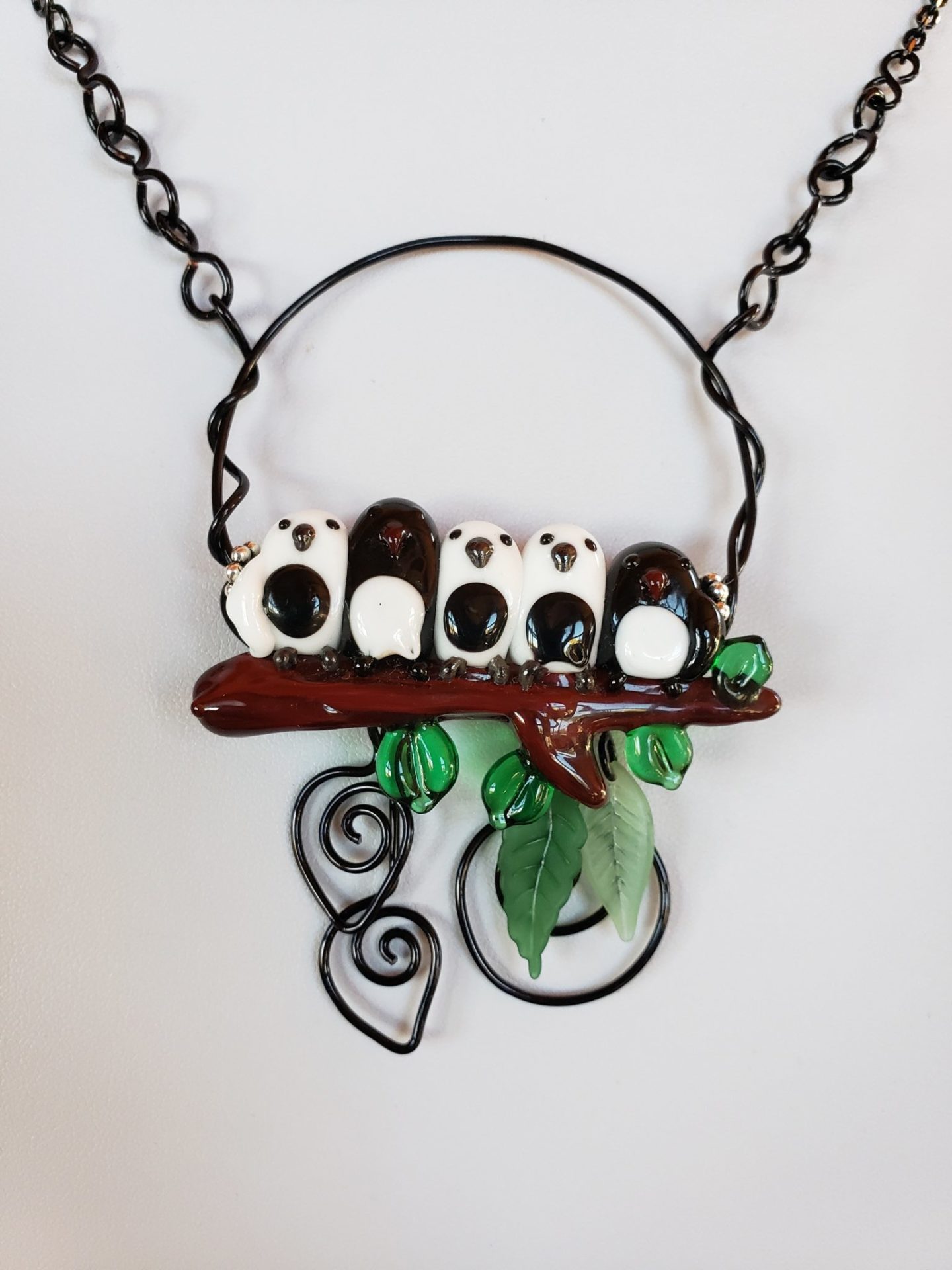 From wise owls and cute pups to seasonal, wintry themes (I love the steaming cup of cocoa), I'm having a blast creating lots of swishes and scrolls to embellish these fun pieces.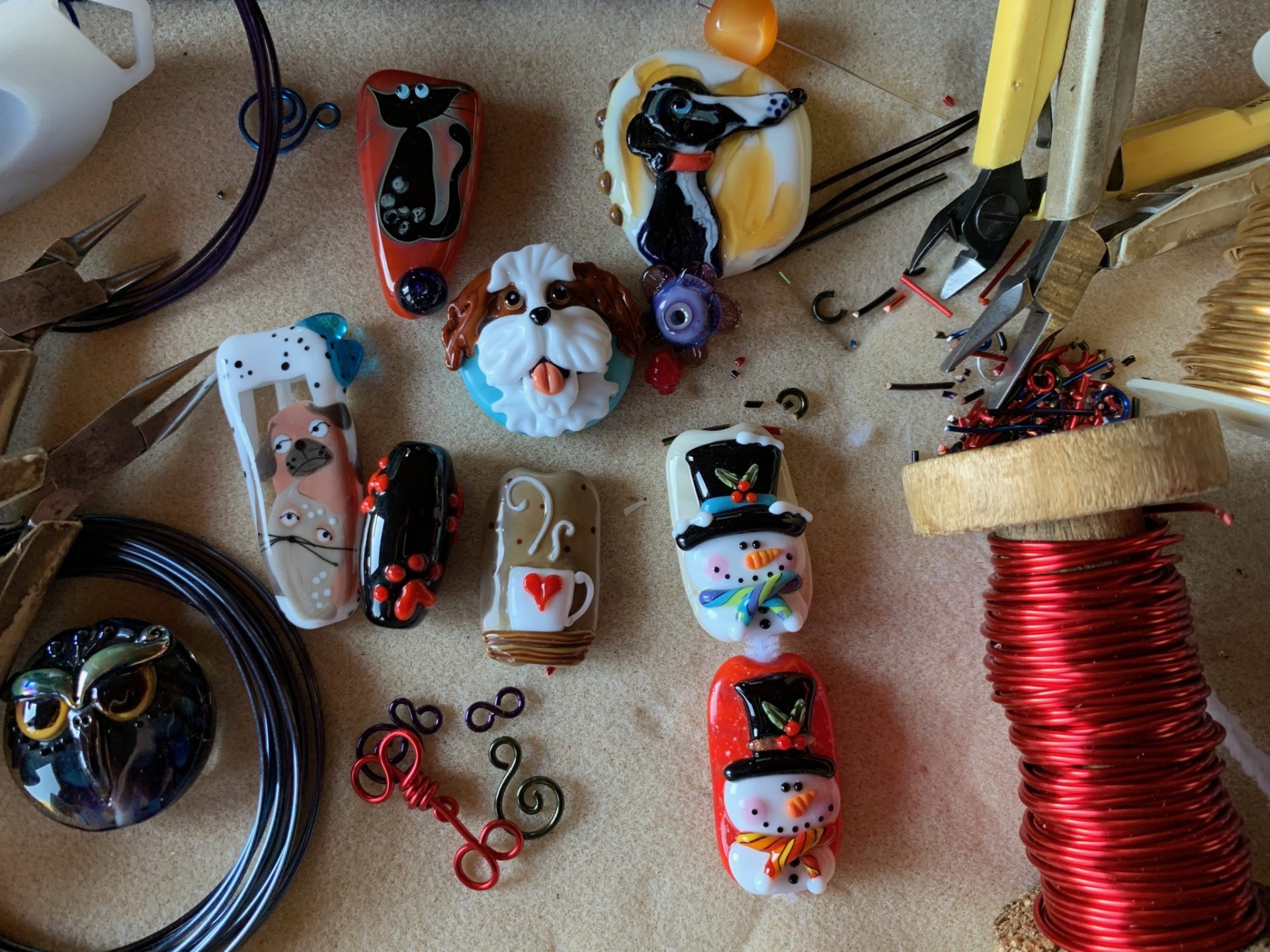 The wire in these pendants is copper that's coated in colored enamel. It comes in so many shades, so it's easy to find the perfect match with specific hues in the glass beads.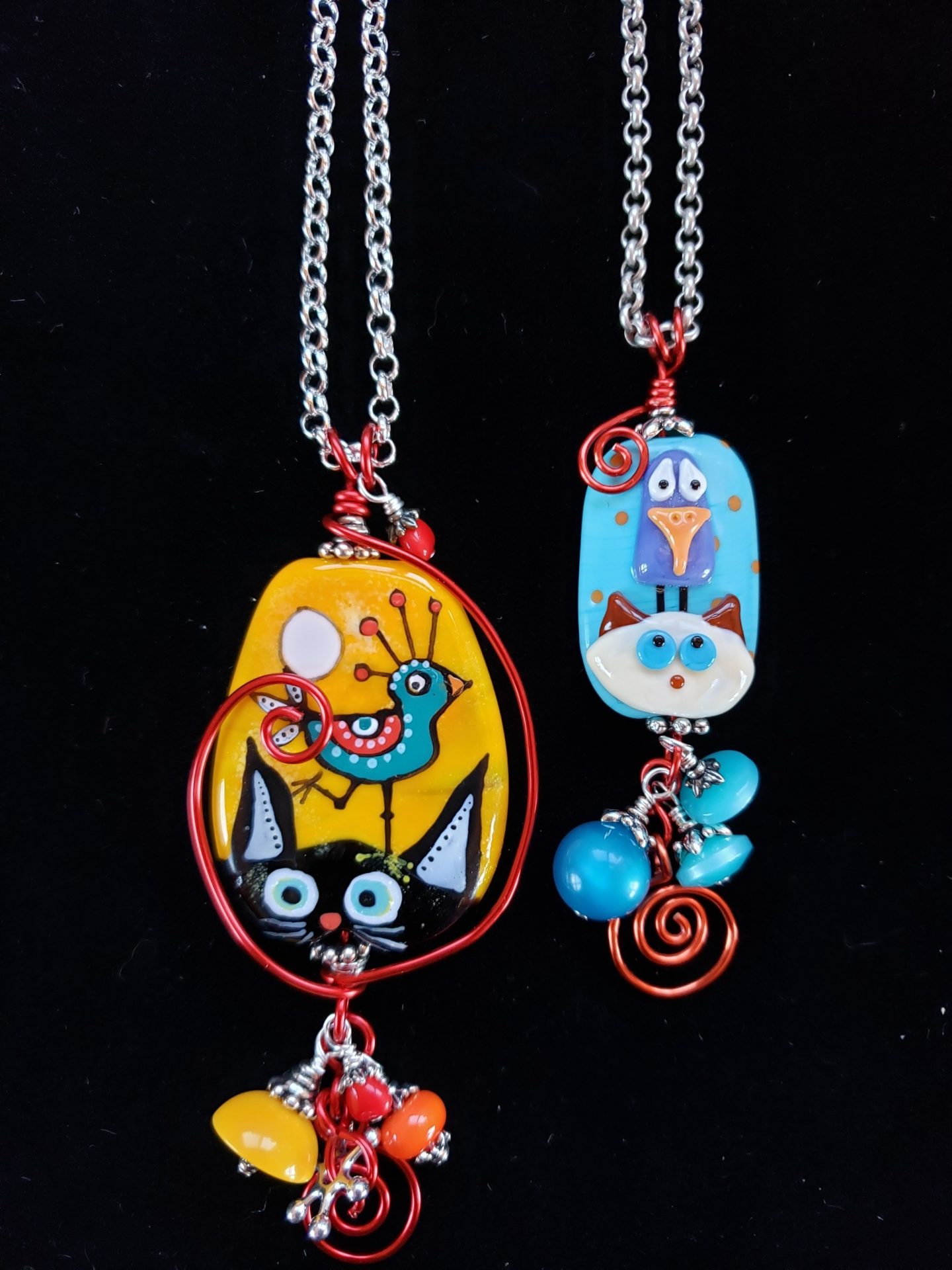 The wonderful thing about pendants is their simplicity. You can wear them with nearly anything—from dressing up your jeans or adding a little pizzazz to your favorite turtle-neck dress.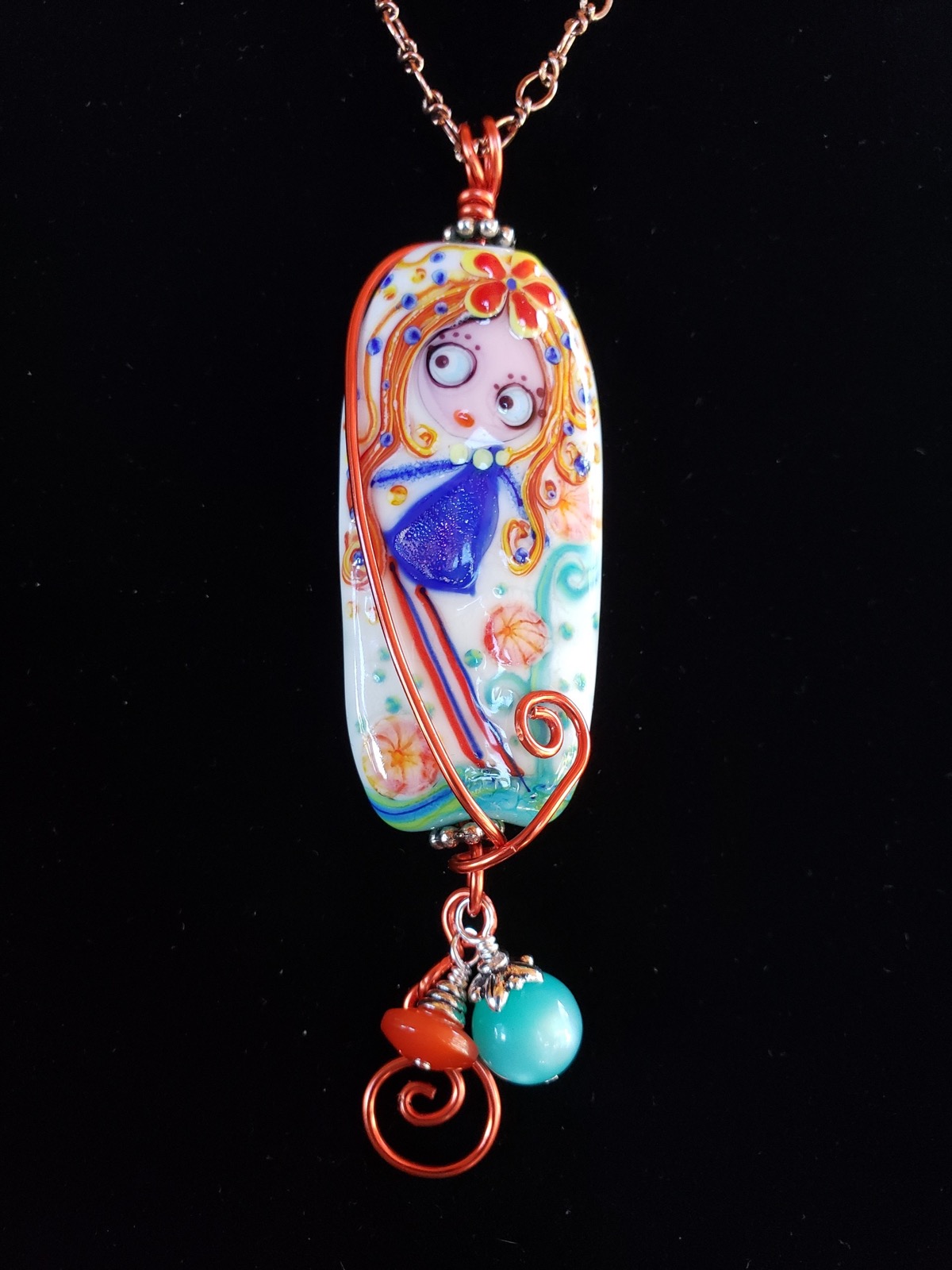 I've been collecting lampwork beads by various talented artists for years,  and it's been so fun to revisit my favorites. I am always amazed by how much creativity, sparkle, and whimsy they bring to creating focal beads. I might have trouble letting go of a few of them!
With creative embellishments and colored wire to highlight each unique piece, each one becomes wearable art for everyday or the holidays!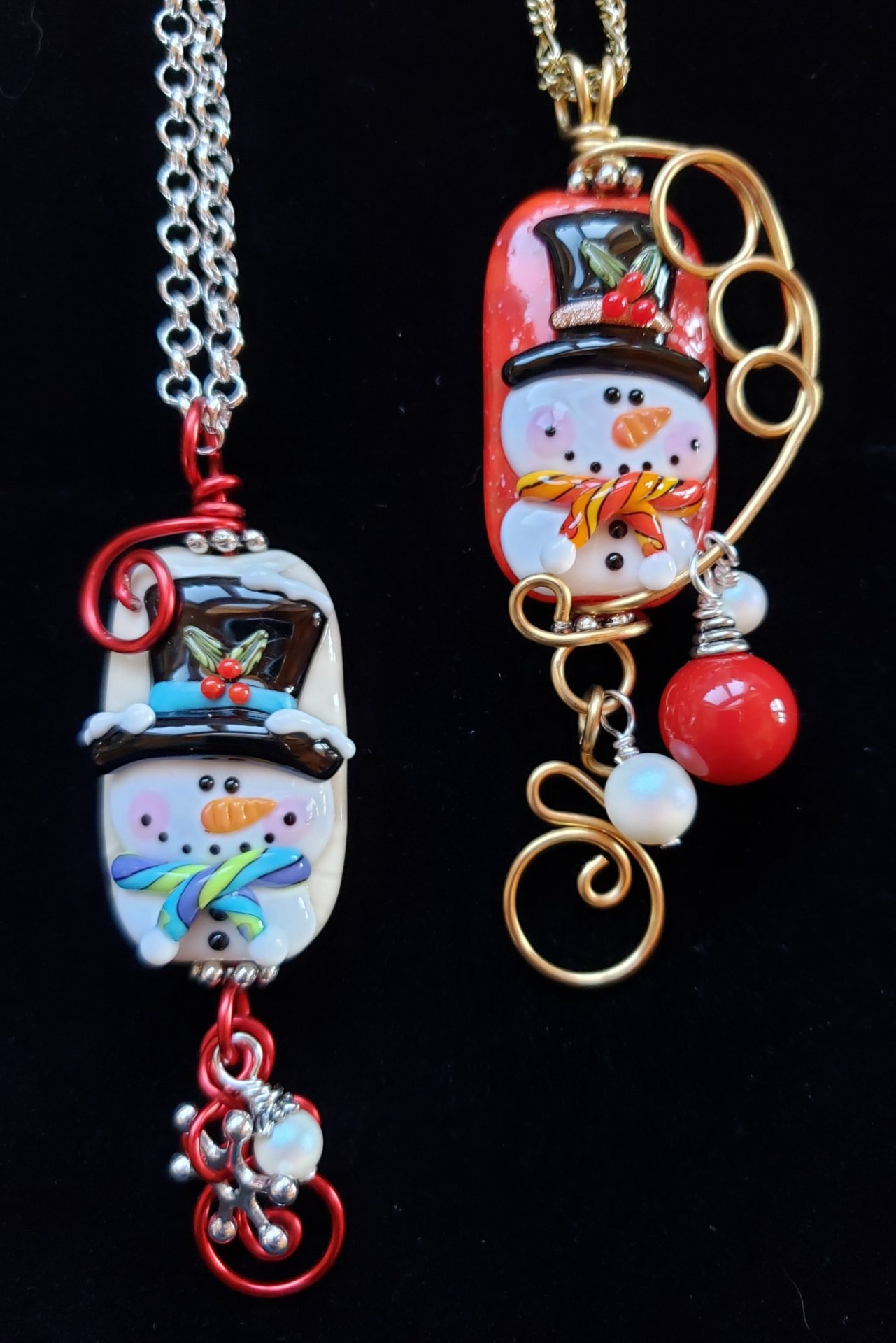 I've created about 50 pendants in advance of the holiday season and will be displaying them at three different local art galleries. If you're in the Fresno area, you're invited to visit and take your favorites home with you!
It's an honor to have my work featured at these creative local galleries. If you need a little more sparkle in your life (or know someone who does), I hope you'll come by!