The other day, I opened a box of treasures and everything inside was my own work!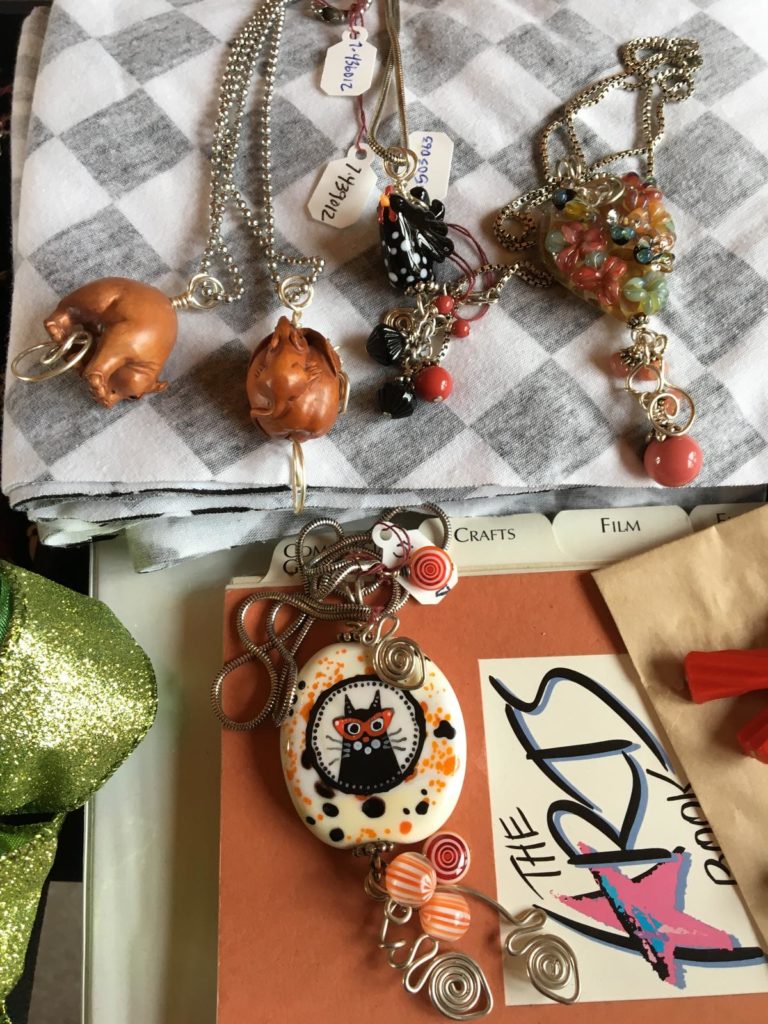 Like a lot of artists, I'm most productive when I have a deadline. Art shows in particular motivate me to think creatively and often put me into that flow state where I hardly know I'm creating—present, focused, and enjoying myself.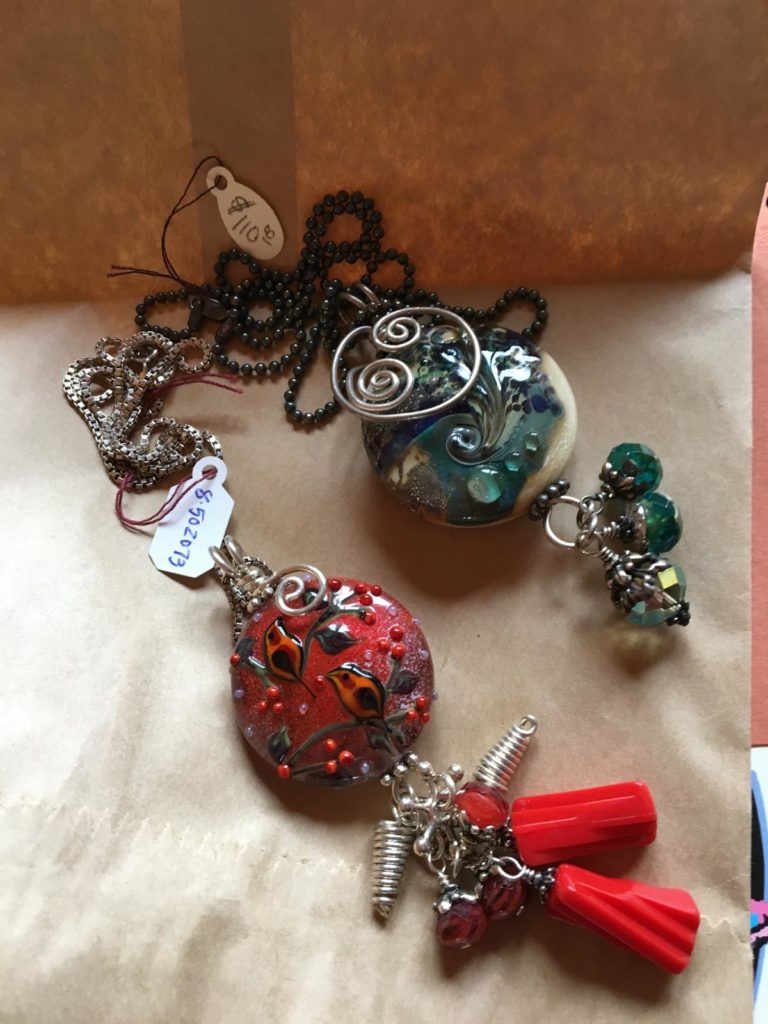 Working for that deadline, I don't stop until I'm done. I don't take photos. My other tasks fall off the radar. All my energy is focused on finishing my art pieces and delivering them in enough time for the show.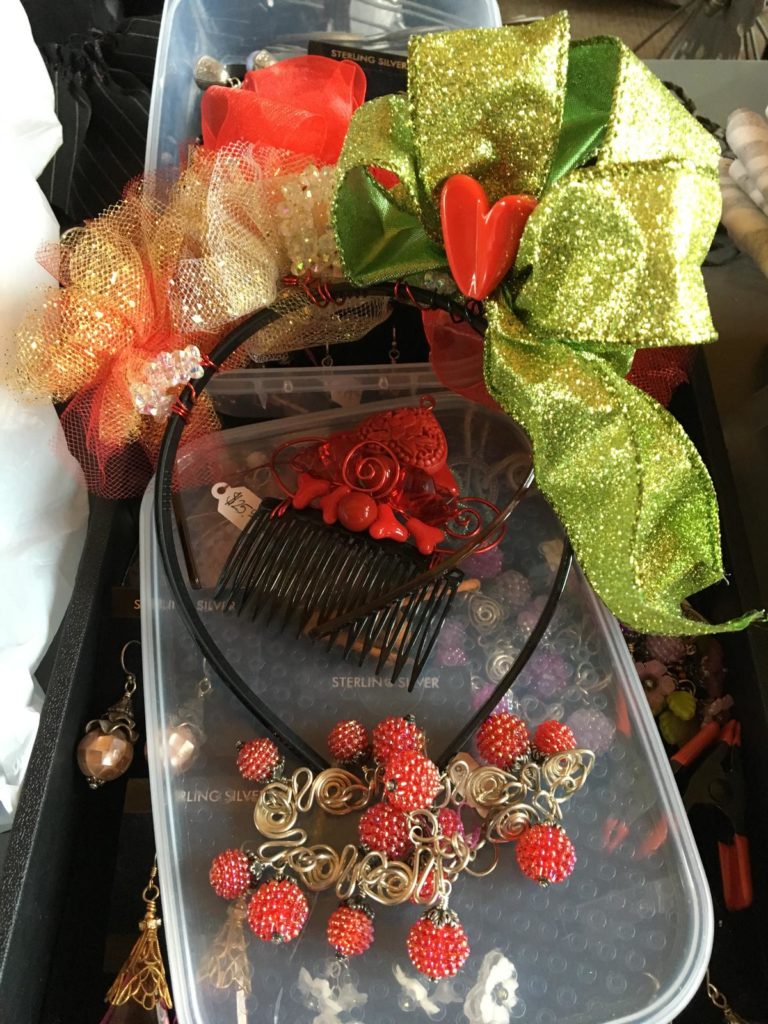 That's why opening this box was such a surprise. As I marveled at its contents, I kept wondering, Did I make all this? 
I did! Last year, I showed my work at a local gallery where the shows, deadlines, and new themes kept me hopping. When I requested last year's pieces back, I opened the box and could hardly remember making it. So much fun stuff!
Best of all, this means I have extra goodies to bring to a holiday boutique this Sunday—along with new pieces too. If you happen to be in southern California and didn't get the email invitation, please let me know!