The project
As an artist, you think you're in control, but sometimes the materials make demands on you.
I took this photo of "what's on my bench" last November. With a whole season of flowing, water-themed work behind me, I already had coils made up. In this tray of materials, you can see ocean blues and foam spray with white and metallics. That was the idea, anyway.
The inspiration
Then Otter showed up. This bead has been talking to me since it arrived.

This lampwork art glass bead is by Joy Munshower. She's really good at animals and gets great personality and sparkle into them.
He's really cheeky. It looks like she's using dichroic or silver glass–something under the surface that catches the light and reflects it back out. Even though it has a matte finish, the eye is still shiny and sparkling, just like in nature.
For months, I've been carrying this otter bead around, looking at it, putting it near the top of  the "I wanna do that" pile. I kept thinking I would get to it.
Well, he hopped right into the middle of all my watery blue coils to stay. I had the idea that he'd have a little pearl or some treasure, and the blue water background would highlight it nicely.
The challenge
In spite of my efforts, the concept of the otter necklace wouldn't come together. Sometimes that happens.
I moved things and reshaped, but I couldn't get the necklace to work. Eventually I realized it didn't want to be a necklace. But that's always a big decision because once I cut it, it won't be a necklace anymore!
Once I snipped, otter hopped right into the frame. The piece changed shape for the better, and the pearl and starfish went more easily into place than on the necklace. I'm finally happy with the way this bead is set and glad this sweet little guy has a home at last.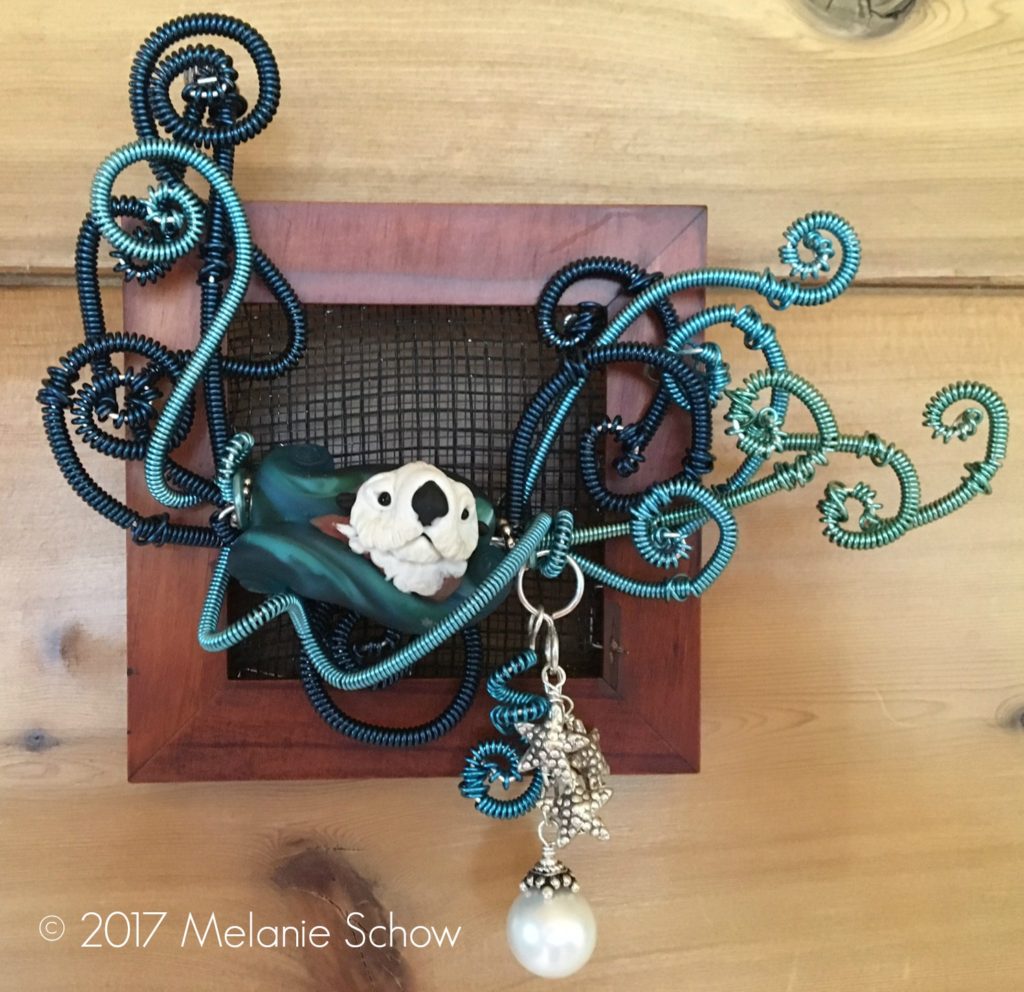 Otter on view!
I titled this finished piece, "Same Ocean, New Tide," since it combines my theme of watery colors with a new visitor. I'm thrilled it's being included in the first Madera Circle Gallery's art show of 2017. If you're in the area, feel free to stop by to see their New Journeys show.