At the risk of repeating myself, running a farm takes a lot of time. I've been pulled in so many directions this year that I'm not creating wire art as consistently as in 2017.
Here's the amazing thing. When you're creative, you almost can't help but make things no matter what is going on. Whether a giant tree comes down on the power lines or a cow ends up in the neighbor's pasture, creativity finds a way to keep flowing.
This post is a show-and-tell to share ways art is still finding a way into my life.
Creative outlet 1: Moodboard
I've been creating my own Project Runway. Design your Fall Collection, a class on Seamwork.com, helped me identify my personal style and inspired me to create a turtleneck dress. This is the 38-piece printable pattern I'm working from (invisible tape not included).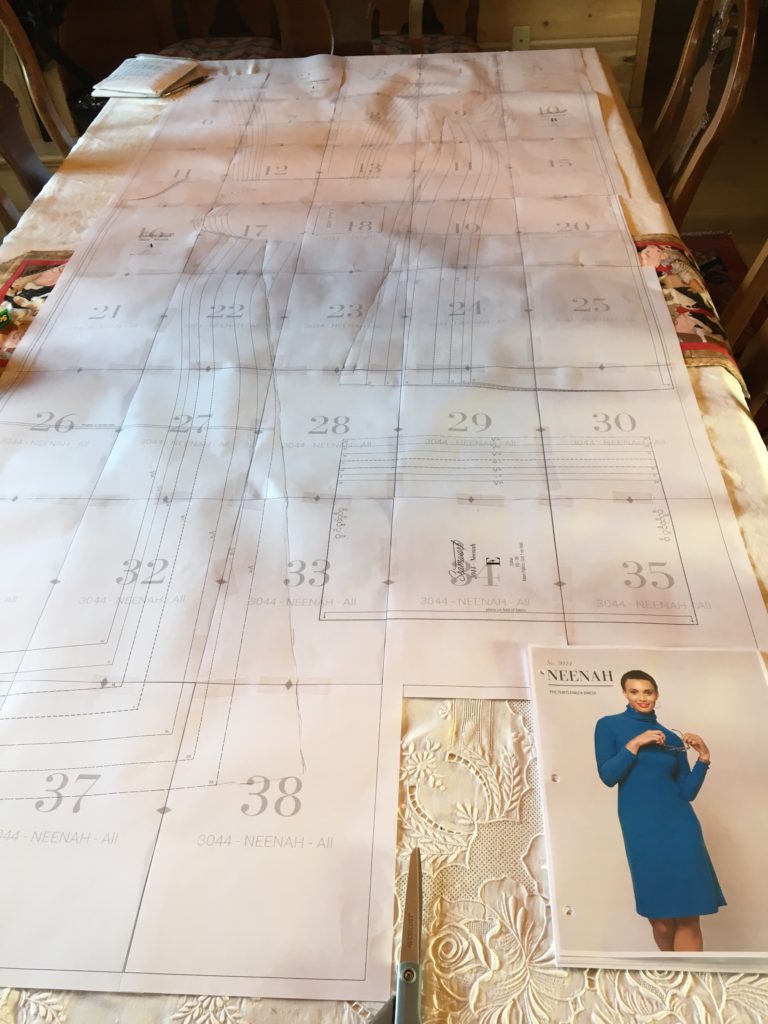 Although it's been years since I sewed, the creative muscle memory from Home Ec in 7th grade is still there. Sitting in front of the machine, I know what I need to look at, where things go, and it's like riding a bicycle. I love it!
Creative outlet 2: Beads
Just because my studio time is limited doesn't mean I stop looking for new inspiration. My love for lampwork glass beads is unending. This recent arrival from Russia (by artist, Olga Vilnova) inspires me. Just look at the detail and colors!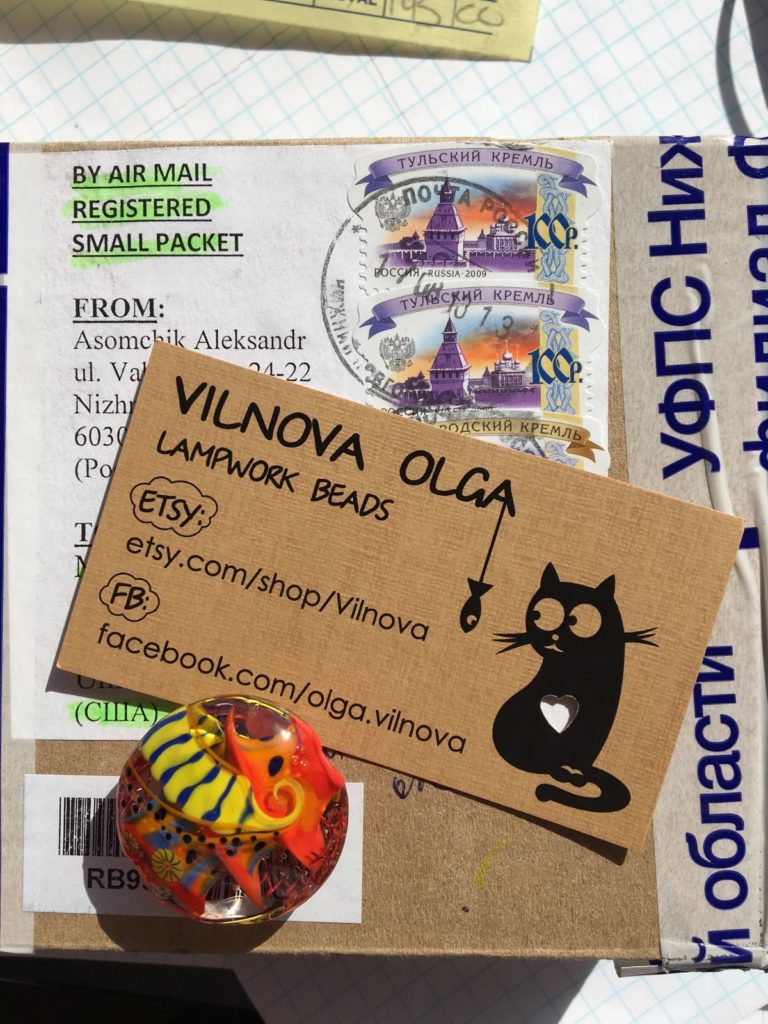 Creative outlet 3: Shows
Ask any artist. Having a deadline to show your work is motivating. I was thrilled that my In the Doghouse piece was juried into the Celebrate Agriculture with the Arts event last month. While I was finishing that for the deadline, another piece was brewing. For now, it's resting (that's an important part of the creative process), but I love it.
My vision is of bees flying their curlicue path among the flowers and barbed wire around the farms where we live. It might become a display with a wearable art pendant, but since the "Ag Show" is here and gone, I'm thinking about next year's Blossom Trail art events. Sneak peek! Here's what it looks like so far.
Creative outlet 4: Quilting class
Invited by my dear creative friend and artist, Kathleen Mattox, I'm taking a quilting class and have already started on two pieces. The first is a baby animals quilt. Of course there's a calf in it.
The other is a fun and colorful birdhouse quilt. Here it is, laid out in pieces on the kitchen counter (because where else would you put it?), ready to be sewn together.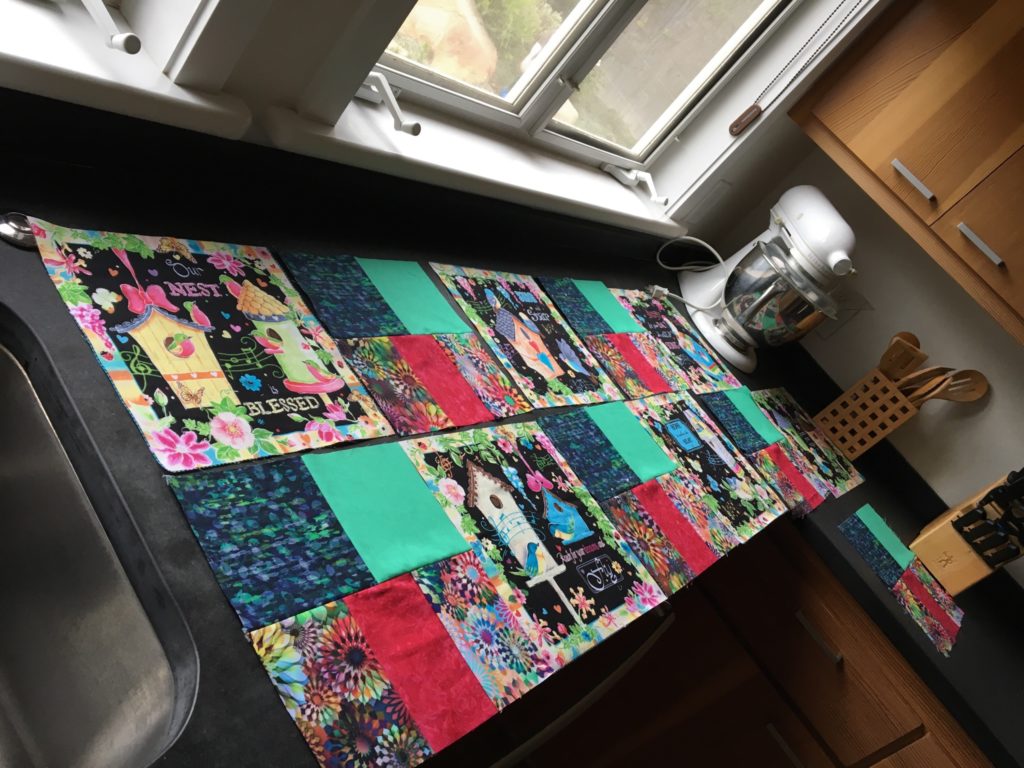 Creative outlet 5: Knitting
At night while we relax in front of the television, I'm knitting with fibers I love for their texture, color, and variety. My hands are on the go! This lovely gradient shawl is one of my works in progress.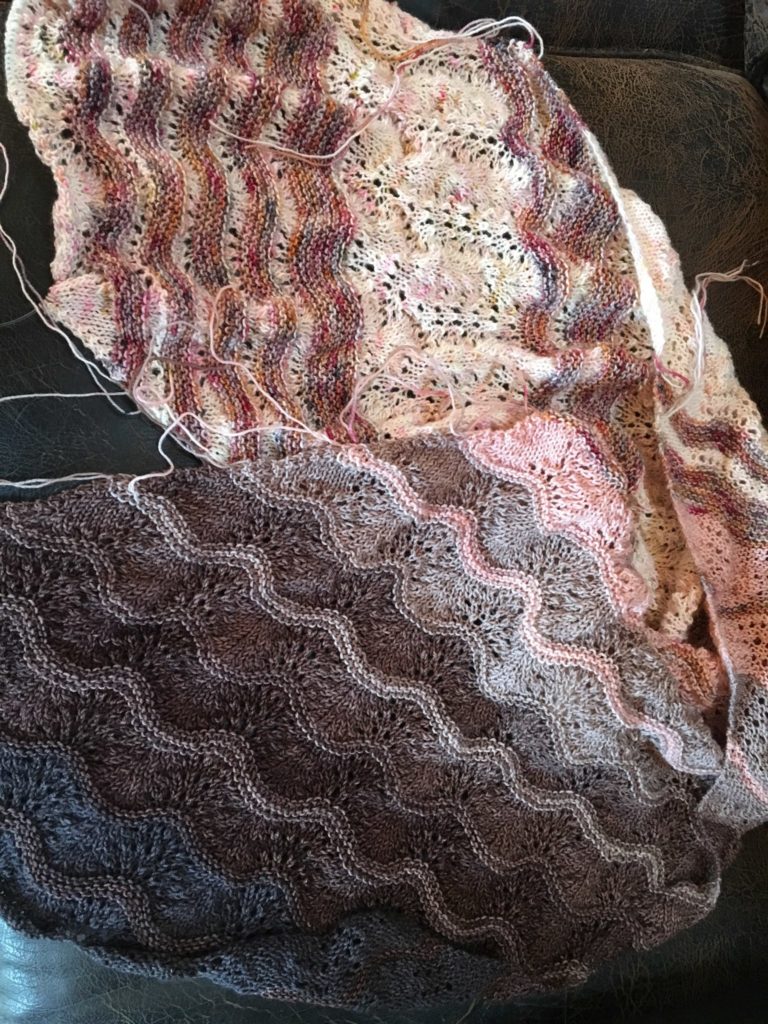 When you love color and texture, all the sparkly, colorful, and shiny things just work their way into your life. It's fun to show you what I HAVE been up to creatively and see it all in one place. It's a reminder that even as farm life happens around me, being creative is just who I am.