Making time for making art
Creating beautiful, colorful things brings me joy. If your life is like mine, you can get to the end of a busy year and wonder if you got anything accomplished. 2019 was such a whirlwind! Even when the schedule has been hectic, I still found time for making art and using color in fiber, cloth, and especially wire and beads.
As this year draws to a close, I wanted to share some of my favorite creative endeavors and highlight projects that appeared even amid occasional chaos.
Advanced wire techniques
In January, I taught a class on how to take wire embellishments to a new level. In the image below (the sample I created during the class), note the techniques of using pearls, scrolls, rhinestones, and wire-wrapped wire to add interest, volume, and sparkle. My focus was on teaching techniques rather than creating a specific project, so the resulting creations from the class were as unique and fun as each participant.
Recognition for my art
At Chris M. Sorenson Gallery this year, my piece "B Illuminated" was a particularly fun challenge and won second place in their Love of Letters show.
This year, I was invited to participate in the Fresno Art Museum gift shop. They requested that I bring my showstoppers, and it was exciting to display some of my high-end, fine art pieces in support of this local location! (I love this gorgeous "older" work featuring dragons by Robin Poff and a pocket watch works along with the hand forged wire and interesting beads).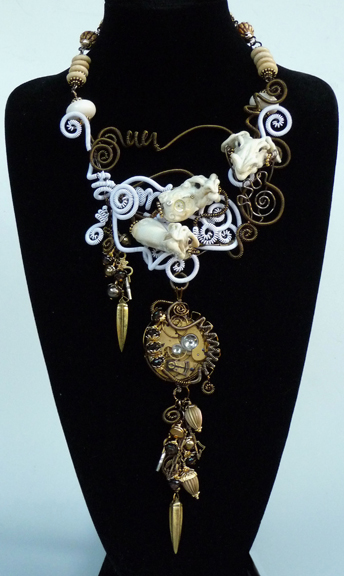 Fiber and fabric
Attempting this complicated shawl made me one grumpy knitter, but after it was lovingly blocked by a more experienced knitter (Help Me Meg!), it now looks great. It's such a great feeling when items move out of a project bag and into my closet to wear!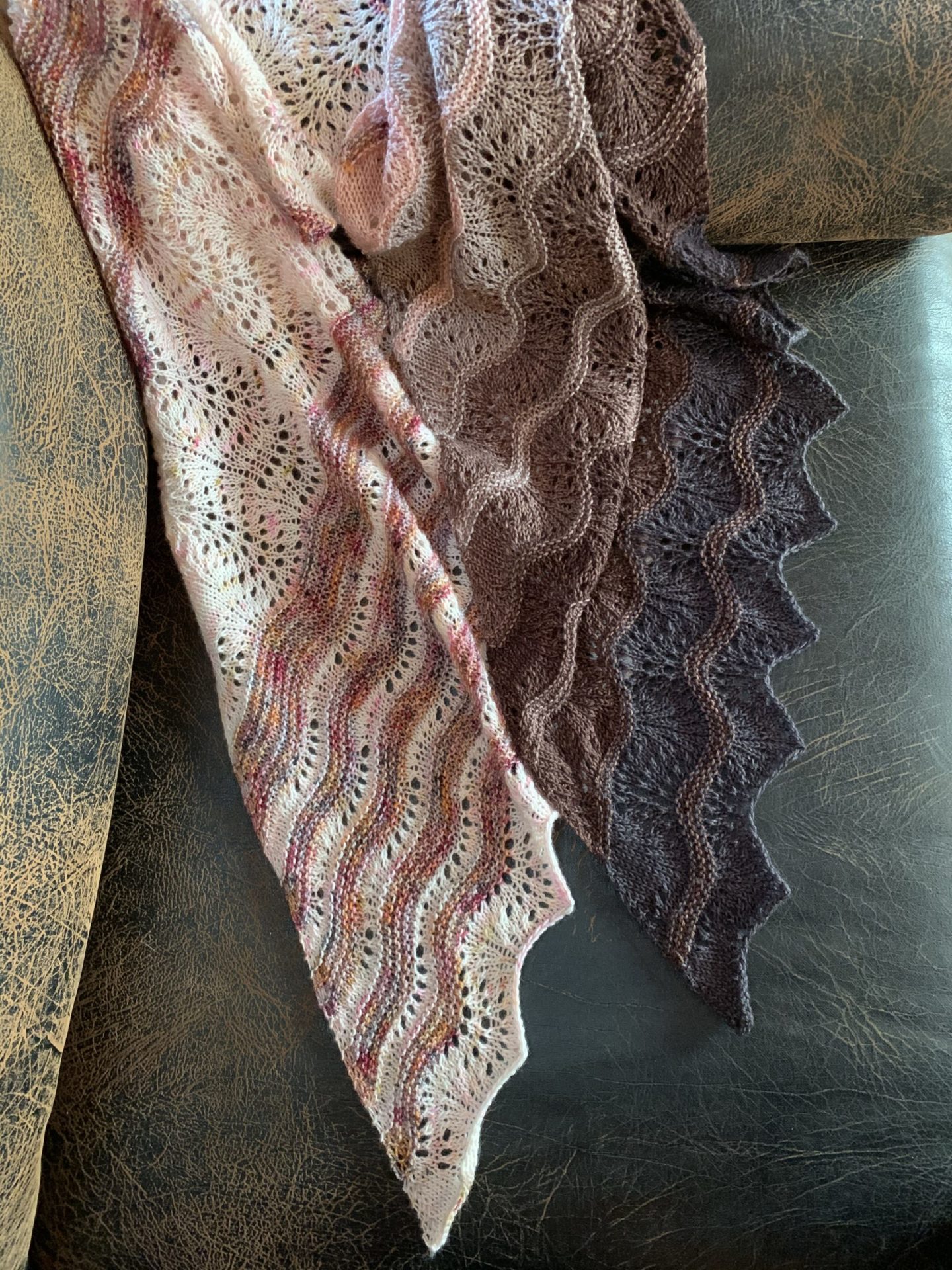 One of my biggest accomplishments this year was completing a quilt. After rediscovering my love for beautiful fabrics in a local quilting class, I got really motivated to finish a quilt for my own home.
Like a lot of creative people, I often work best when I have uninterrupted time and space. Well, I took the quilt project with me on vacation to Pacific Grove with a dear friend for company, determined to attempt a new and easier method of binding. We worked away on our respective projects, cheering each other on. Now it's bound and on my bed! I call the back "technicolor zebra." Every time I make my bed, this colorful quilt makes me smile.
A trove of wire art pendants
As the holiday season approached, I felt a new wave of inspiration to create with wire and my stockpile of beautiful, fun, and festive lampwork focal beads. In a matter of weeks, I created over 60 pendants for three local galleries to display.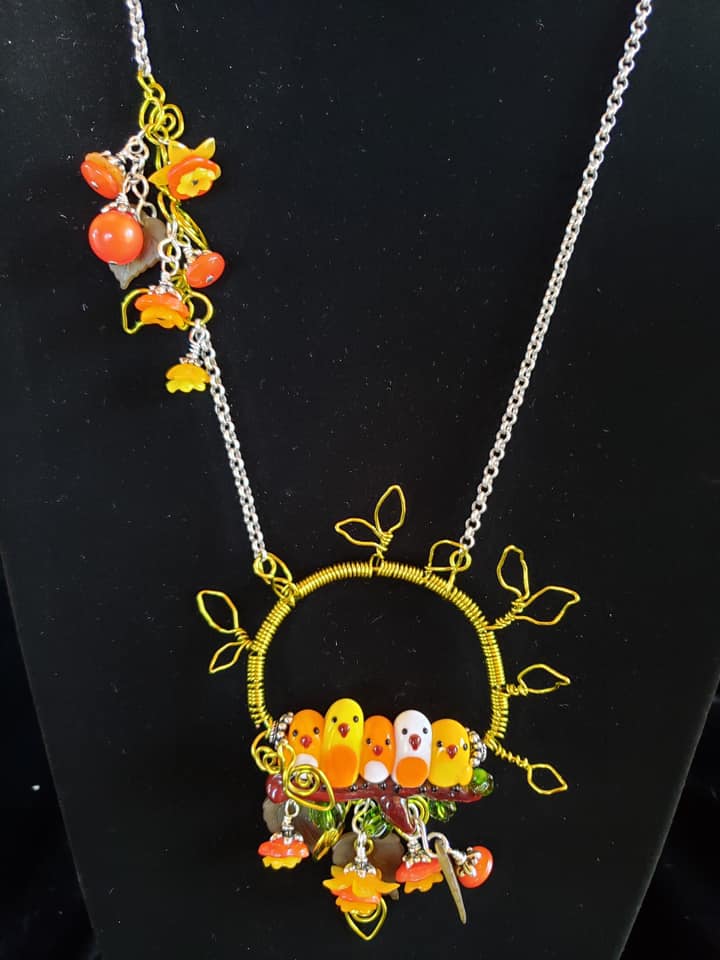 Stretching my skills and local visibility
By far the piece of which I'm most proud this year was my entry for Celebrate Agriculture with the Arts. Since orange groves line nearly every road in the San Joaquin Valley, this piece celebrates our local farms. Entitled "Central Valley Slice", my necklace uses stunning slices of lemon and orange forged from glass, that somehow look juicy. If you're interested, this piece is now for sale ($395).
It's always good to pause to celebrate life's accomplishments. I wish you a bright holiday season and a colorful new year!