Celebrating a year
In some respects, this month is the most productive of the year as I prepared for holiday shows and created new art for them. In other ways, it's a time when I reflect on the year's accomplishments.
2016 was probably my most art-filled year in recent memory—a fact I'd love to celebrate with you. I haven't had a year with this much artwork in a long time.
Here are my four big successes from 2016….
One: A more satisfying process for producing art
This year has been about flow and new energy. Instead of being surprised by deadlines, I planned ahead and got the dates down on my calendar. This allowed me to focus on meeting one deadline and then look ahead to what I wanted to participate in next.
What was really different is how I planned in enough time for the creative unfolding process. You can't execute big art pieces in a day, but it sometimes still surprises me how long things take. Every project has at least one "OMG this is never going to come together" moment. With better planning, I could work on it, step away, and keep coming back until it starts to come together.
Spaciousness and time make better art and a happier, saner artist.
Two: More art pieces than in recent years
This spring, something just clicked for me when I started working on the piece below, a free-form sterling wire necklace with a lampwork blossom bead.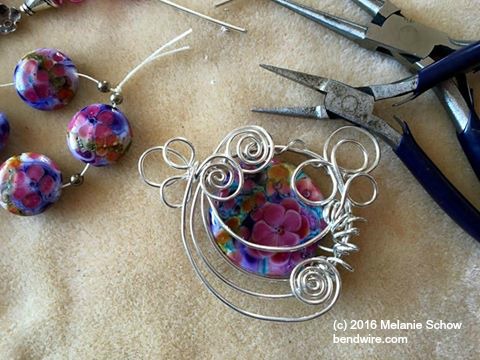 Then I created Breastplate for Ninsun using this same free-form style. I loved it so much, I even decided to submit it to Bead and Button.
It's common for artists to focus on a particular color or medium for a while, creating a series of pieces that use a similar style. Once I got rolling, this new, bigger style kept flowing through the subsequent pieces of jewelry and wire embroidery.
All of the designs revolved around the theme of precipitation and water. Talk about flow!
Three: Recognition for my art
I entered Organized Precipitation (below) into Madera County Art Council's Celebrate Agriculture with the Arts 2016 23rd Annual competition and exhibition. It won second place for the category "Water… Agriculture's Lifeblood." I received a Certificate of Recognition for the award from California Legislature assembly and senate with my name and title of piece and stamped with a silver emblem.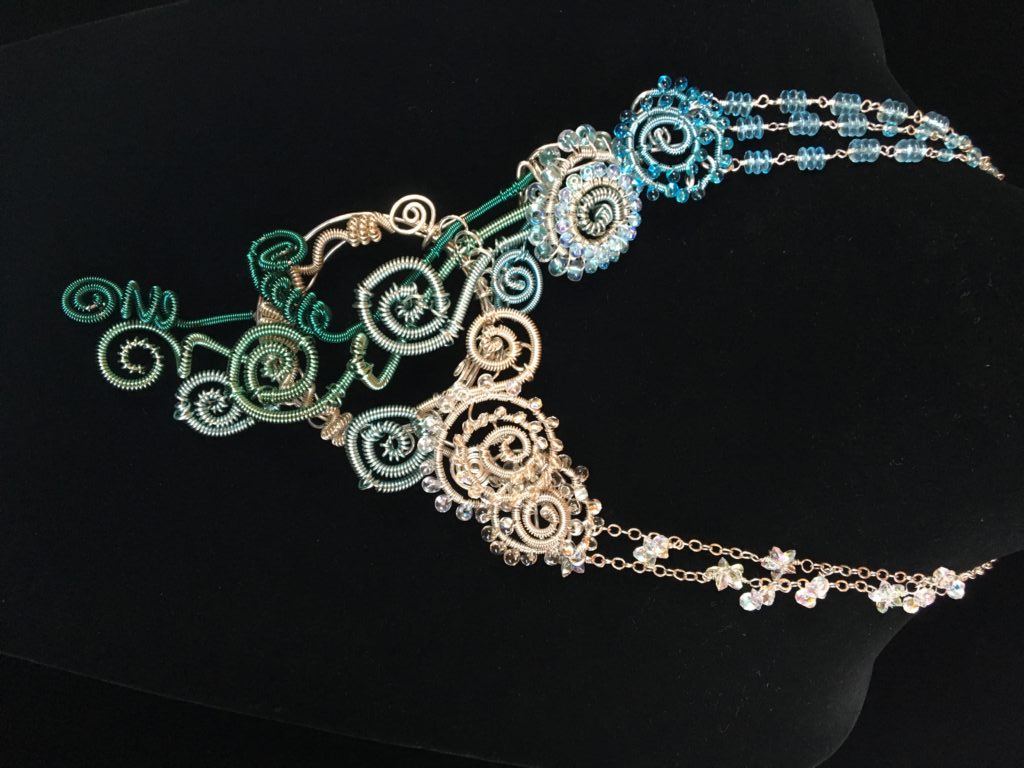 The Alliance of California Artists Open Show's theme was Falling into Winter. I submitted The Sky is Falling, a wire embroidery piece depicting rain turning to snow. For the rain, I used glass beads, crystals, bugle beads, and wire. The snow is wire with sparkly Lucite beads in stars and shapes. I won Honorable Mention in the category of Three-Dimensional Drawing and Non-Traditional Artwork.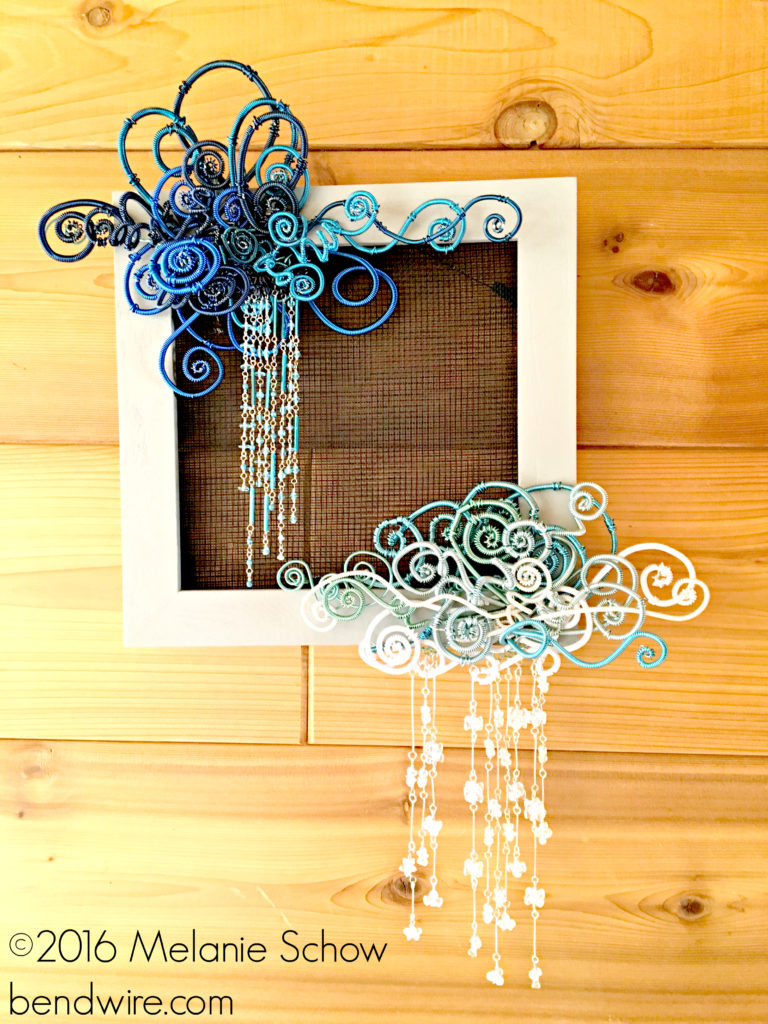 Four: New venues for my art
The Art Shop at Vintage Market at 601: This year, Paul Parichan created an art shop dedicated to local artists. All of the participating artists make diverse and high-quality art in a variety of media—including mixed media, ceramics, fabric pillows, wire work, paintings jewelry. I'm really honored that he invited me into this prestigious group and featured three of my artworks (Monarch Duet, Breastplate for Ninsun, the "baby sister" of Organized Precipitation).
New online shop: People have always asked if they could purchase my work online, and this year, it's finally possible! Although, it's on vacation mode during the holidays, my online shop will be active again in January. Here's the link to see what's new in my online store.
If you're in or visiting the San Joaquin Valley, I'm also showing my work at:
My hope is to ride the energy and success of this year into the new one. In the meantime, I'm wishing you a fruitful and flowing new year!