Lampwork glass and wire, together
Lampwork is the art of making glass beads in the fire of a lamp or torch. At the center of my wire art jewelry, often, are other artists.
I love working with wire. I love its challenges and the creativity that wire inspires in me. Although I've dabbled in other mediums, wire suits me best. But I also love the depth, color, and variety of lampwork focal pieces.
As I watched glass artists at their craft, I realized that no matter how gorgeous, I didn't want to learn this craft just to have beautiful focal beads (plus fire—ack!). It is intricate, delicate work. So instead, I've become a connoisseur of lampwork and the artists who create using glass.
Borne of fire
Each lampwork bead has layers and layers of glass from rods and tiny shards that artists work in a flame. The flame makes the glass fluid; it melts as they work, so they have to keep the piece in motion to keep it from dripping to the floor. It's mesmerizing to watch.
Some of my favorite lampwork artists
This month, some of my favorite talented lampwork artists are allowing me to feature them in this post, hard at work. Read on for a sneak peek into  some of the art they're creating right now.
Gail Crosman Moore
Gail's studio is in Provincetown, MA and has won many awards for her glass art. She uses various types of glass and her use of materials continues to expand. Often her work features metal or fiber along with the glass.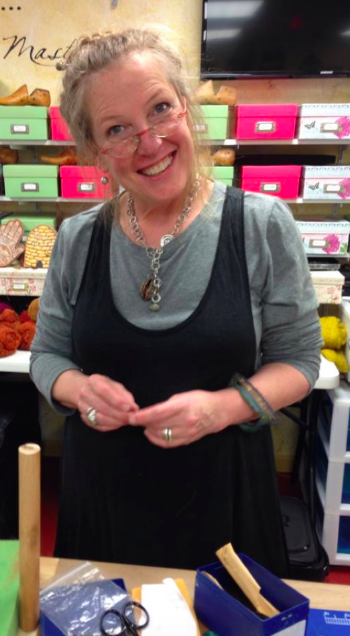 Here are three of Gail's recent works:
My necklace, Breastplate for Ninsun, features beads by Gail.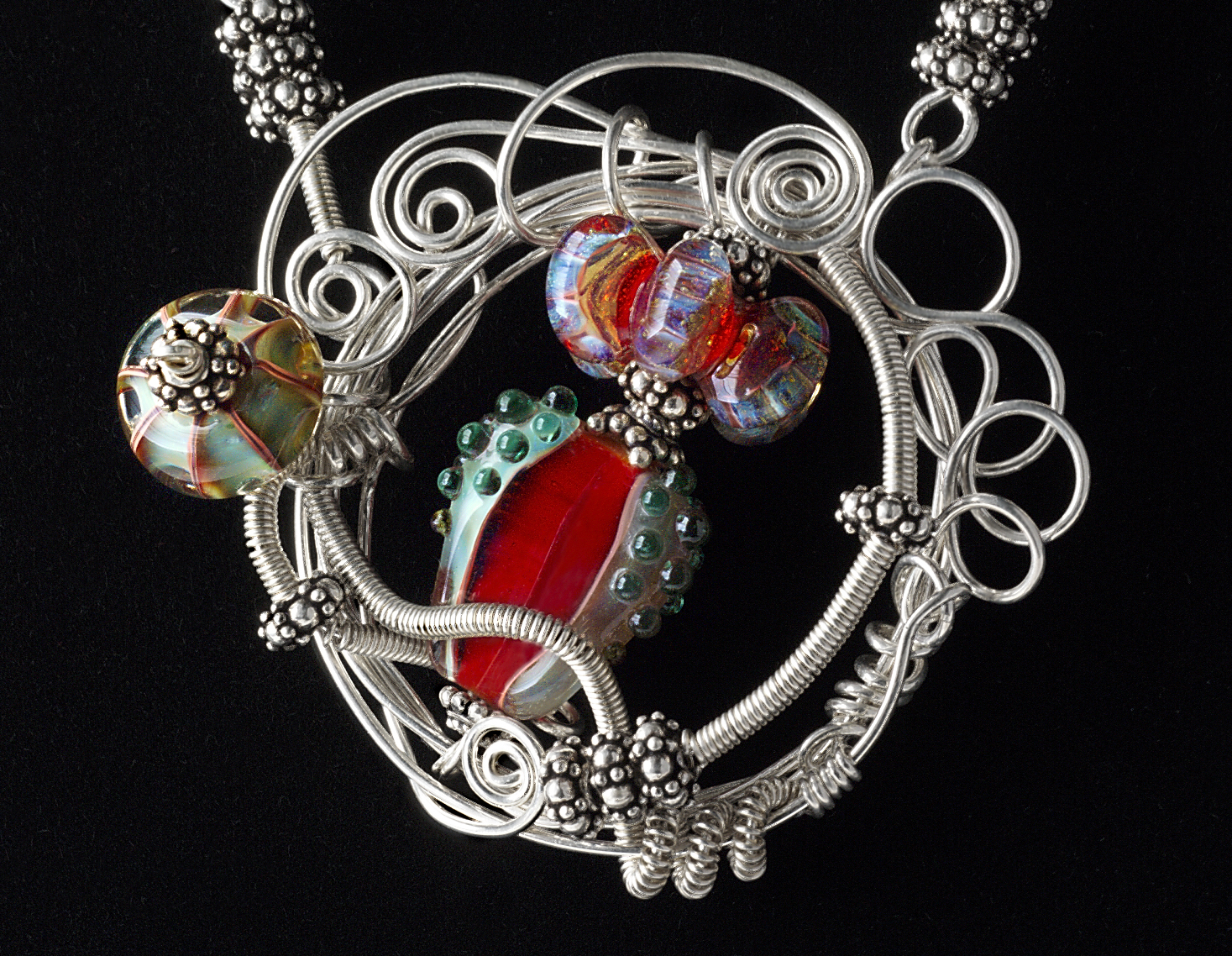 Molly Cooley
Molly's studio, Windswept Tree Glass Art, is in Michigan. She told me, "My space is a complete mess…for some reason I can't create if it's clean!" (It looks colorful and gorgeous to me!)
Here are two of Molly's recent works:
This is a holiday-themed necklace I made with one of her tree-themed pieces.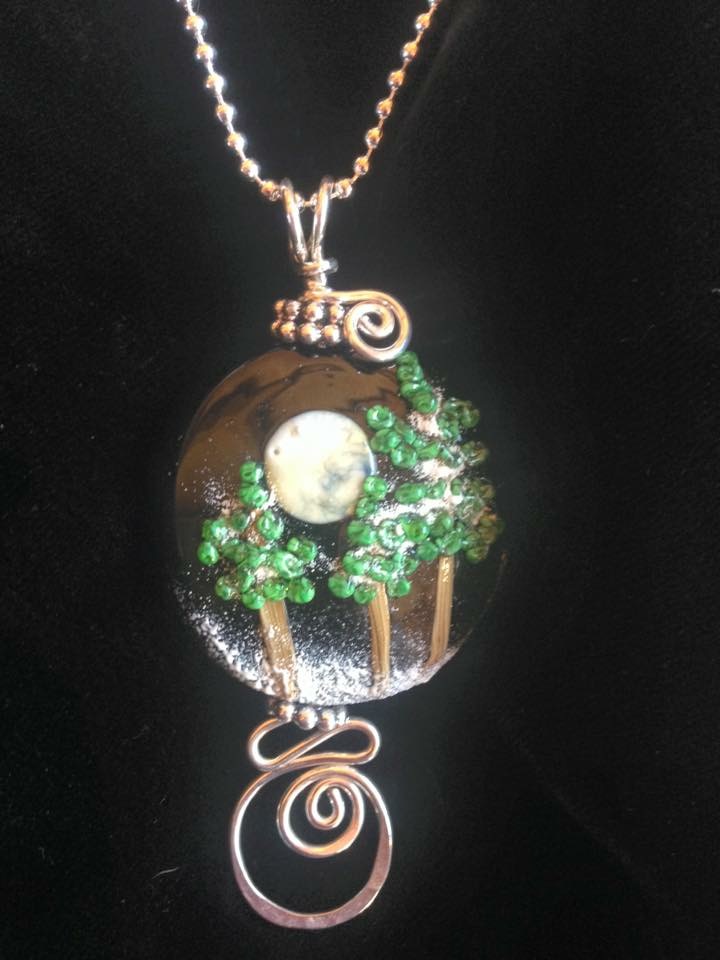 Viktorija Vait
A few months ago, we featured one of Viktorija's peices. She's located in Lithuania and many of her beads are mix of both glass and paint (Etsy).
With Viktorija's lampwork red bird bead, I created this necklace:
The best part of buying art from different lampwork artists is the variety. There are so many styles—from humorous to artful and everything in between. If I made my own, I'd be much more limited to my style only.
In creating my own art, I love that I get to support other artists. Be sure to check out what these talented women are creating!